The beating of a soldier by the commander of the 20634 military unit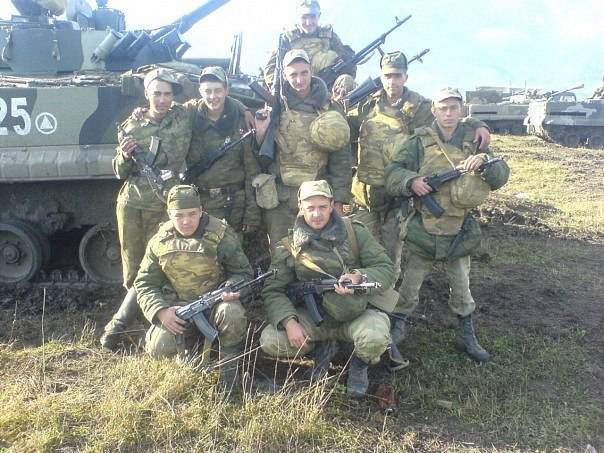 I ask you to help protect my son Janov Igor Alexandrovich 06.02.1996, who is serving in the military unit 20634 in North Ossetia in Vladikavkaz, and now at the exercises in Volgograd (village Prudboy) from arbitrariness, bullying, humiliation, insult and beating by platoon commander Art. Lieutenant Geikin Andrei Konstantinovich. He, according to my son, from 03.06.2014 to 05.06.2014, periodically insulted him, beat and humiliated in front of his colleagues Maysuradze, Krasnonos, as well as the commander of the division Gorshkov V.V. and young lieutenants. Heykin forced my son to work during the day and at night, did not let him to the medical unit, he had terrible sores and fungus on his legs, his kidneys were beaten, his fingers were beaten (with shoes to work faster), the heels were beaten off (so that there were no bruises and he ran faster ), beat him on the head, neck, chest, body - what he wanted and how he wanted. Choked gas mask. Forced the platoon to run, push-ups and subjected to other harassment (allegedly through the fault of my son: that everyone hated him and brought him to suicide or humiliation and beating).
Finally, this man threatened to kill my son until Monday, 07.06.2014 - in the event that a platoon did not do it himself. When my son wanted to fight him back, he declared that if he raised his hand to him and hit him, he would put him on a debat.
I sent my son to defend the Motherland, and she entrusted him to the officers of the Russian Army. But I did not think that officers could make him a disabled person and humiliate his manhood.
There is no one to complain, since all this happened before the eyes of the top management - com. Division and with his connivance. Moreover, A.G. Geykin collected salary cards and codes for them from all the soldiers and gave 40% of the sum. The rest of the money was taken away, ostensibly for the needs of a platoon. How is this possible? What, it turns out, is RACKET IN LAW?
With all this, he provoked my son to leave his unit, as he was afraid for his life and health. After he came home (05.07.2014, traveled by ride), they started coming to me and com. of a platoon of Geykin with a soldier on a personal vehicle of the Opel Astra 06.07.2014, ask for forgiveness (and offered a bribe), then 07, 08.07.2014, com. div Gorshkov with an officer, a Tartar from Kazan, is a citizen, and also offered a transfer to another part and a bribe, but I refused. Because he knew: they will take him back and will mock him again.
I brought his 08.07.2014 to the military investigation department in Krasnodar (Industrialnaya St., 8). He was seconded at the flight school to the unit, but his commanders from North Ossetia are making every effort to take him to his unit. Since I learned from unofficial sources that there are no witnesses and there will not be, and everything will go under refusal so as not to spoil the honor of the part. Please understand and punish those responsible.