During the 36 hours since the beginning of the military operation "Frontier Defense", Israel used more than 400 tons of ammunition against the Gaza Strip, hitting more targets than during the entire 8 day of the previous "Pillar of Defense" operation at the end of 2012, reports
ITAR-TASS
with reference to the representative of the Israeli security forces.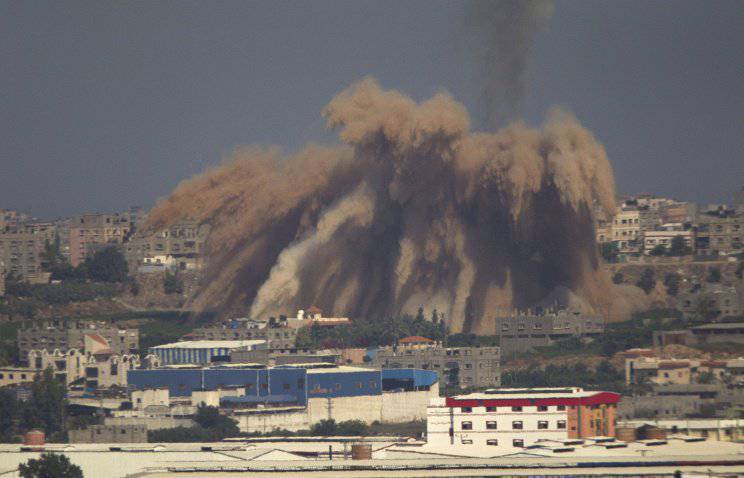 "We believe that Hamas leaders should be extremely surprised by the extent of Israeli actions in the past two days," the Israeli spokesman said. "We constantly strike at the Hamas infrastructure, at the places where Hamas activists live and operate. Now there is not a single Hamas commander who would have a place to return home. "
During the current operation, the Israeli Air Force and Navy attacked 550 at various targets in the Gaza Strip. Objects destroyed include 60 missile launchers of extended-range missiles and a 31 tunnel. In addition, the command posts and houses of Islamic Jihad activists and the Hamas movement were attacked.
.
According to INTERFAX.RU with reference to the Palestinian agency Ma'an, 51 Palestinians have died as a result of the Israeli military operation to date. No Israeli casualties have been reported yet.
It is worth noting that due to the aggravation of the situation on the border of the Gaza Strip and Israel, the US Embassy in Tel Aviv ceased its work.
"In view of the current situation, the US Embassy in Tel Aviv will be closed on Thursday, 10 July," said the website of the US diplomatic mission, recommending using e-mail for appeals.