Blog
bmpd
With reference to the Croatian resource "jutarnji.hr" reported that 7 MiG-21 fighters arrived at the Croatian Air Force base after repairs to Ukraine (Odesaviaremservice) SE, but only one military pilots agreed to accept. The test flights revealed numerous flaws: broken radar, non-functioning identification system, fuel flow.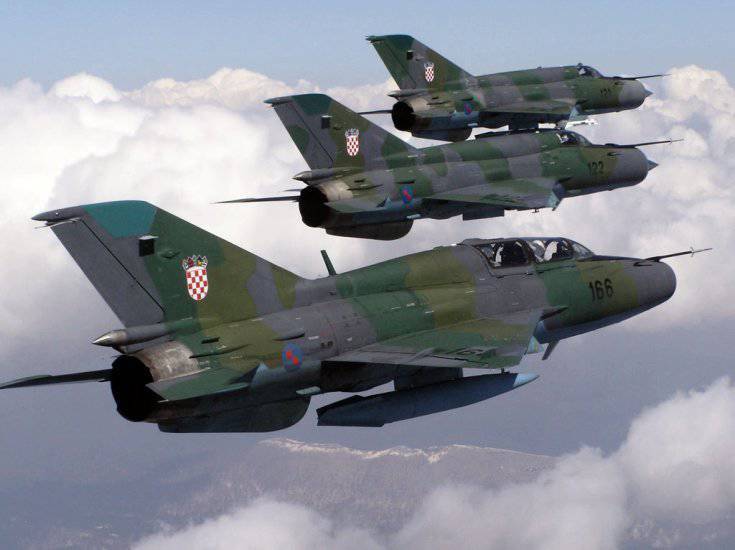 Of the seven MiGs who arrived, five had previously belonged to Yemen. Croatia bought them after Yemenis refused to pay Ukraine for poor-quality aircraft repair and those 5 years stood on the site of Odesaviaremservice. Understanding that the fighters are problematic, the Ukrainian specialists in the execution of the transaction significantly reduced the test program, not allowing to check the cars at low altitudes, at low speeds, etc. In general, the whole marriage got out only in Croatia, and MiGs were again sent in for repair.
Ukrainian engineers in Zagreb (and they live there for more than 2 months), in one voice say that the fighters are in perfect condition. Indeed, all devices work normally, but only on the ground. When the planes take to the air, problems appear one after another.
At the insistence of the Croats, they were still agreed to come by the chief factory test pilot along with a new team of specialists. Now they will solve the problems.
But this is only half the battle. Croats, it turns out, sent in repair not seven, but 12 fighters MiG-21. That is, five cars are still at the Odessa plant, and when they are ready, no one can say. And this is despite the fact that the period according to the contract expired on June 30.
The Croatian Defense Ministry has so far refused to pay for repairs and hints to the Ukrainian side penalties for breach of contract. Fines have yet to be calculated, but already today it is clear that the "deal of the century" will not bring Ukraine the expected profit, if anything at all.