The press service of the Luhansk People's Republic reports that the Ukrainian security forces are attacking additional armored vehicles to the outskirts of Lugansk, as well as several reactive volley fire systems. The representative of the press service of the LC quotes
RIA News
.
150 units of armored vehicles, including armored personnel carriers, passed through Happiness in the direction of Lugansk
Tanks
and self-propelled units, as well as 6 Grad units.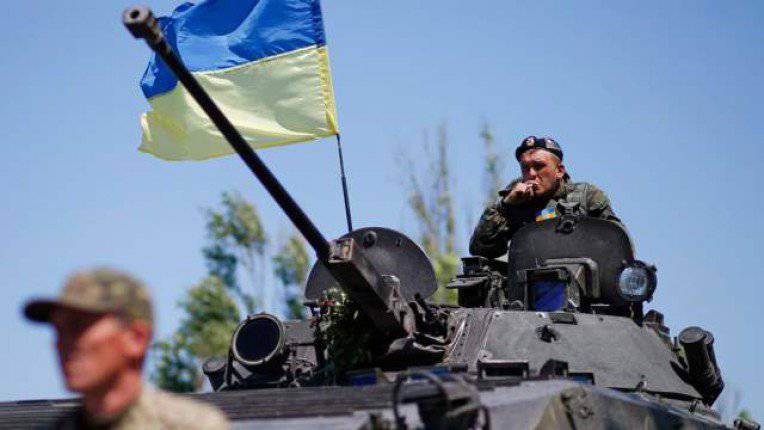 TV channel
Russia Today
publishes the material, which states that the Ukrainian authorities have set the task of taking security forces in two dense rings Donetsk and Lugansk. The correspondent says that now it is extremely dangerous to go out without a bullet-proof vest in Lugansk, as the Ukrainian security forces do not stop shelling of city blocks. Ammunition explodes even in the center of a large city. One of the targets of the punitive detachments was a residential high-rise building. At the same time, local residents do not understand why the Ukrainian security forces are shooting at him.
In Kiev, not all believe in the statements of the security forces that they are ready to take Donetsk and Lugansk into the ring of encirclement. Many Ukrainians still have questions related to how Igor Strelkov's detachments managed to get out of surrounded Slavyansk without significant losses and walk several dozen kilometers to the capital of Donbass.