A model of a medium-range anti-aircraft missile system (SAM), under the conditional name "Halberd", will be created very soon in Belarus. About it
BelaPAN
the representative of the Belarusian State Committee for Military Industry Vladimir Lavrenyuk informed.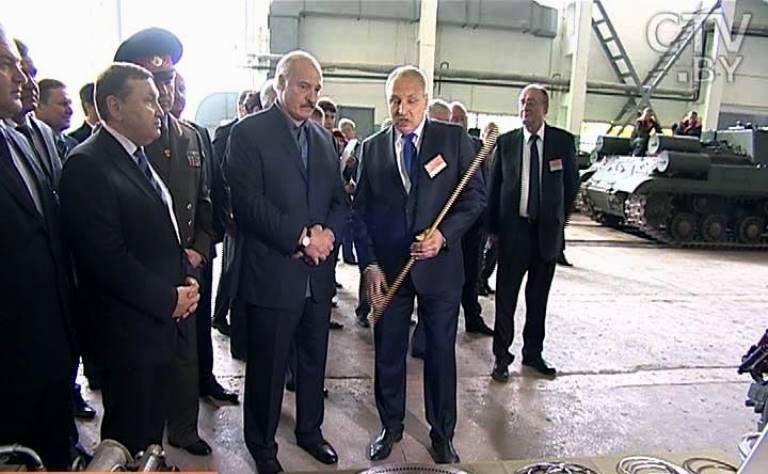 He noted that this complex "is distinguished by increased mobility, noise immunity, reliability, survivability and short response time based on new technical solutions".
According to Lavrenyuk, "the element base of the complex is the most modern, with a high degree of integration." The complex will be equipped with a new day-night optical system (a thermal imager and a TV) with good performance. Hundreds of adjustments are excluded, all adjustments will be made automatically. The complex is highly mobile, since its launchers will be placed on semi-trailers.
The representative of the GVPK also said that the defense enterprises in the interests of foreign customers "mastered overhaul with the modernization of the Buk missile system to the level of Buk-MB, Osa to the level of Osa-1T, T38 Stilet, C-125 to level "Pechora-2T" and combat aircraft anti-aircraft missile complex "Strela-10M" to the level "Strela-10BM2" ". Work is also underway on a number of other projects.
Lavrenyuk said that the modernization of these samples makes it possible to use them "in conditions of intensive radio resistance." This is achieved by "introducing equipment on a solid-state element base, increasing mobility, noise immunity, autonomy, and improving tactical and technical characteristics."
Recall that President Lukashenko recently set before the defense enterprises the task of creating a domestic anti-aircraft complex, not inferior in performance to the Russian C-300. Lukashenko stressed that the repair and modernization is not bad, but gradually it is necessary to approach the creation.
"On this basis, you need to create your own complex, and it should be no worse than C-300. So you think what he will have a rocket. The main thing is that it is effective and hit any target. All the plants began sometime with repairs, then they were engaged in modernization, and then they went on their own samples. Your task is to get a new modern here.
weapon
for our defense and for export
said the president of Belarus.