Last night, extremists from the Gaza Strip fired 40 missiles towards Israel. 4 rockets reached Jerusalem, one of which landed in a residential building. Fortunately, there are no injured, but the building has suffered damage. This newspaper reports
NEWS
with reference to the Russian media.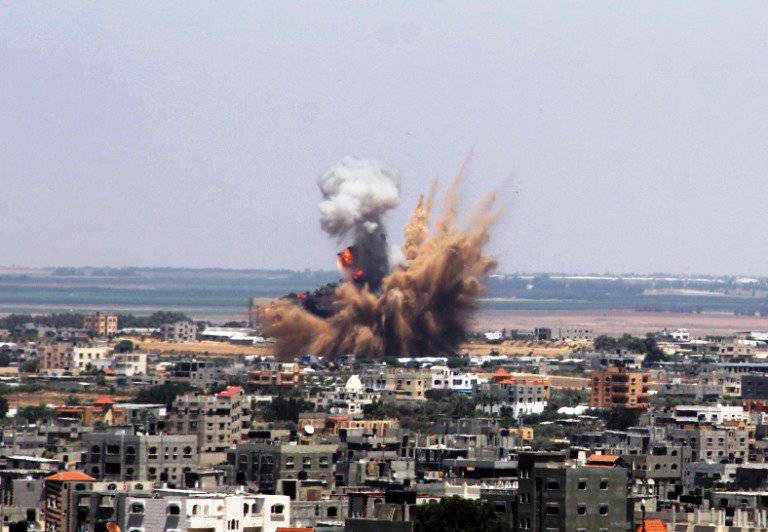 This volley, according to the publication, was the most powerful response of the militants to a military operation conducted by Israel on the territory of the enclave. The shelling was carried out mainly by M-75 rockets. They are made in the Gaza Strip itself. Power rockets allows shelling cities located in the center of Israel.
On the same day, but only in the daytime, the Israeli Iron Dome air defense system destroyed a missile in the Tel Aviv area. This is the first time since the end of 2012 (after the completion of Operation Pillar of Fire in the Gaza Strip) when the rocket reached the cultural center of the country.
Air strikes were also announced in the cities of central Israel: Rishon Lezion, Bnei Brak, Holon and in a number of cities located in the south.
In just a day, around 200 rockets were fired at Israel. In the cities of Ashkelon, Ashdod and Beersheba, after the shelling, 9 people turned to doctors.
The Israeli army, in turn, attacked 200 on the Gaza Strip with air and sea strikes. During the first day of Operation Frontier Defense, the Palestinians lost 17 people killed and more than a hundred injured. Most victims in the southern sector.
Among those killed is one of the leaders of the Islamic Jihad group, Hafez Hamed. He died with his family in his home during a missile strike.