SAKHAPRESS.RU
today published a letter from the Co-Chairman of the Coordination Center at the Defense Council of the Ivano-Frankivsk Region, deputy regional council Yury Romanyuk, written by him after the death of the Chief of Staff of the 5-th Carpathian battalion Yuri Baran.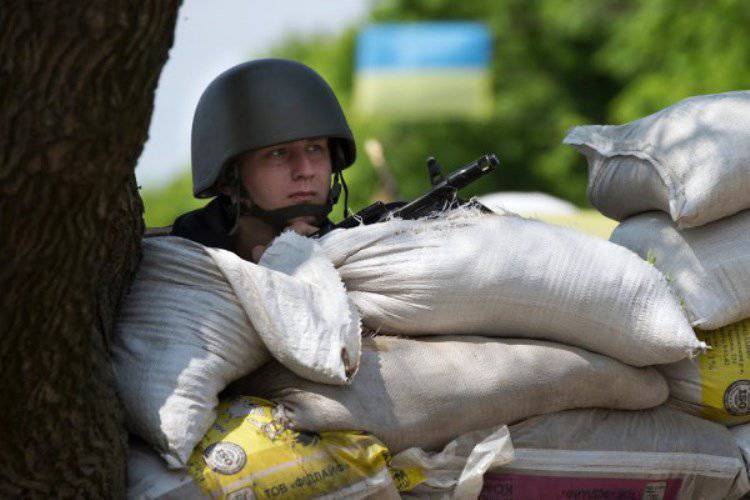 "A Carpathian has just died - the chief of staff of the 5 Battalion of the territorial defense of the Carpathians Yuriy Nikolayevich Baran. The sniper hit right in the temple. The officer did not have on his body armor or helmet / helmet. Everything is given only to the soldiers "
writes a deputy in an improvised obituary posted on Facebook.
"The unit, by order of the ATO command, was abandoned on the highway near Amvrosiyivka, Donetsk region. Around the forest belt ("green"). There are no fortifications or engineering structures. There are no concrete slabs. There are no sandbags.
Near (!) 300 meters away is a heavy weapons base with
tanks
, Armored personnel carriers and infantry fighting vehicles. Neighbors and command of anti-terrorist operation did not render any help!
For the third day in a row, they are fired from large-caliber machine guns and mortars, but they are not allowed armored vehicles against terrorists. The 5 Battalion of its armored vehicles does not! Now it is a question to the command of the ATO!
Why did they lie that they would be in the third echelon? Who will answer for this? Again, another betrayal and delivery of positions? Substituted "Bandera" for cynical destruction? "
indignant deputy Romanyuk.
According to Ukrainian media, "the battalion of the territorial defense of the Ivano-Frankivsk region went to the ATO zone last week. The battalion consists of 421 people. "
How many nationalists are there in the division? No accurate data yet. But one number can already be taken as a basis: no more than 420.