Alexander Boroday: Everyone fancies himself a strategist seeing the battle from
The Prime Minister of the Donetsk People's Republic, Alexander Boroday, commented on the accusations of surrendering Slavyansk to Ukrainian security officials, expressed by Sergei Kurginyan, leader of the Essence of Time movement, against commander of self-defense forces Igor Strelkov,
Gazeta.Ru
.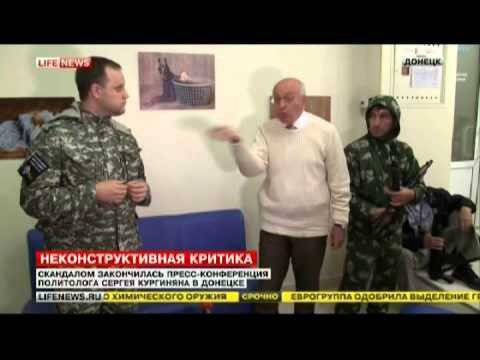 "I have my own opinion about this, it's very simple: Kurginyan doesn't just non-constructively criticize, firstly, this is bullshit, and secondly, this is a rare insolence, what he bears. If Kurginyan loves quotes from all sorts of poets, I will remind him of Shota Rustaveli: "Everyone thinks he is a strategist, seeing the battle from the side," said Borodai.
According to him, after returning to the DPR from Moscow, he may send Kurginyan "where he was supposed to go." Since the political scientist "apparently works in concert with the Ukrainian propaganda machine," then "you can send it to Ukraine," added Boroday.
Kurginyan accused Igor Strelkov during a press conference in Donetsk. After it, a conflict began between him and the "people's governor" of Donetsk, Pavel Gubarev, since Gubarev considered the statements of the political scientist to be offensive and provocative.