On the night of July 8, the militia of the Odessa militia, driven underground, conducted a sabotage operation, firing from an automatic
weapons
Nazi checkpoint near the village of Koshary. This site reports
Russian spring
.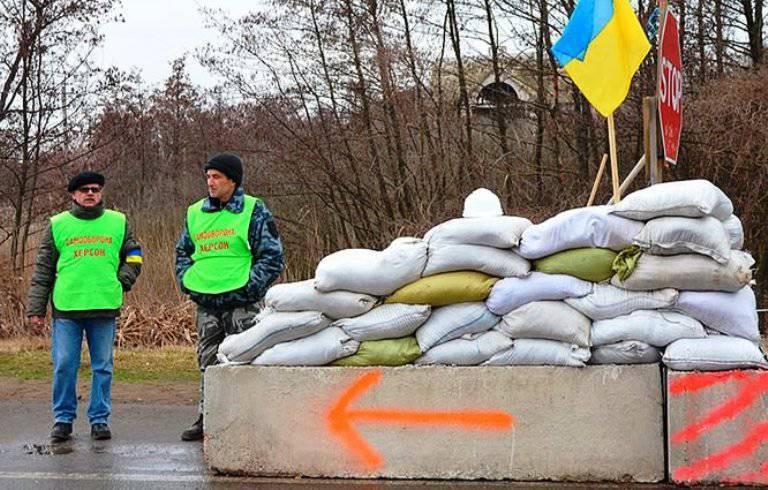 The incident occurred around one in the morning. This is what Igor Strelkov, commander of the DPR militia, writes about this in his reports:
"We fired at the ukropsky roadblock on the Odessa-Nikolaev highway near the village of Koshary. As a result of the attack, one junta fighter was wounded. The shelling began at about one in the morning. The fire led a sabotage group from a distance of about 30 meters, from the side of the road that leads to Koshary. Immediately after the shelling, our fighters disappeared without getting involved in the battle. According to ukry, one of the soldiers on duty at the checkpoint was seriously wounded. The fascists tried to catch the militia, but because they could not make out the color and make of the car, they did not succeed. "
According to reports, the patrol of roads on the outskirts of Odessa are not engaged in army units, but ideological radicals from nationalist organizations. Ukrainian media diligently silence this fact, calling the Nazi wounded at the checkpoint a "soldier".
Recall last week in Odessa, two military enlistment offices were set on fire. On the streets, unknown people pasted posters depicting the leaders of Nazi organizations accused by underground fighters of organizing mass riots that killed 48 people.