CSTO peacekeeping forces will take part in exercises in Kyrgyzstan
In Kyrgyzstan, in the period from July 28 to 1, the "Unbreakable 2014 Brotherhood" military exercises will be held in which peacekeeping contingents from the CSTO member countries will be involved: Russia, Belarus, Kazakhstan, Armenia, Kyrgyzstan and Tajikistan. About it
Rossiyskaya Gazeta
reported in the General Staff of the Armed Forces of the Kyrgyz Republic.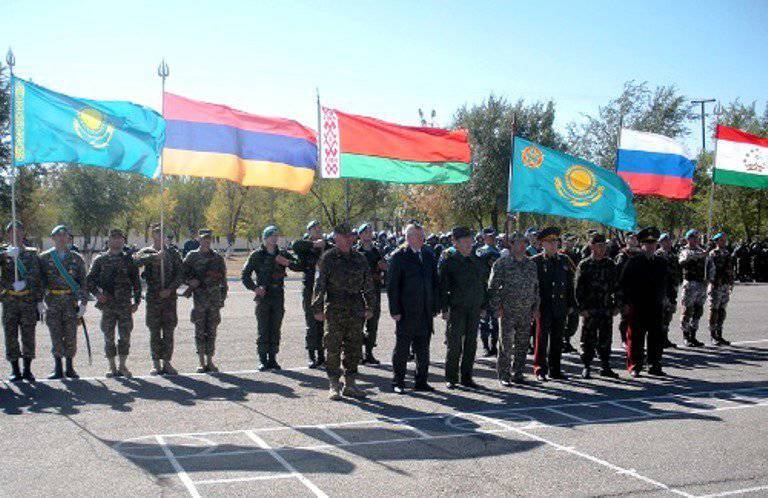 The report said that peacekeeping units will take part in the development of "operations to localize conflicts, escort humanitarian supplies, as well as repel attacks on peacekeeping columns." In addition, personnel will be involved in the protection and defense of important facilities, demining the area, combating unrest, freeing hostages and assisting the authorities in ensuring human rights.
It should be noted that the exercises will be held almost immediately after the completion of the final withdrawal from the Kyrgyz territory of the Transit Transportation Center of the US Air Force "Manas".
Recall that the CSTO was created on the basis of the Collective Security Treaty concluded in May 1992.