Poroshenko closes the airspace over Novorossia and equalizes punitive rights with veterans
The press service of the President of Ukraine issued a statement saying that participants in the so-called "anti-terrorist" operation in the southeast will receive the status of war veterans. Such status will guarantee social support to members of the families of Ukrainian punishers in the event of the death of the latter, as well as material benefits to the surviving "veterans." Reports about it
LifeNews
.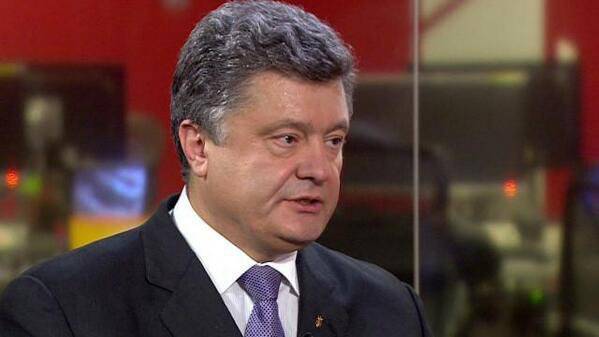 Decide who to recognize veterans, and who does not recognize, will be a special government group. Given the level of corruption that is preserved in Ukraine, it can be assumed that now they will trade not only with the internal organs of military personnel, but also with veteran crusts. Arsen Avakov and Alexander Turchinov will also be given the status of veterans with the accrual of a special general pension?
Meanwhile, there are reports from Kiev that the Ukrainian authorities have closed the sky of the southeast for flights.
From the message of the State Aviation Administration of Ukraine (
BBC News
):
The airspace is closed to carry out any flights of civil aircraft in order to ensure an appropriate level of flight safety. Through the airspace only the transit of aircraft flying above the 260 level is possible (height 7 900 meters).
It is believed that Kiev is insured after passing information about the capture of the Su-25 attack aircraft by the militia of the Ukrainian Air Force, as well as preparing for massive air attacks on the settlements of Novorossia.