Advisor to the Minister of Internal Affairs Anton Gerashchenko made a statement, according to which the Ministry of Internal Affairs of Ukraine recognizes the existence of criminal elements among activists of the Maidan. To recognize such a fact, the Ministry of Internal Affairs of Ukraine needed "just something" for more than four months from the moment of realization by the same criminal elements of the coup d'état in the country. Gerashchenko says that today one of the main violations of the law by the Maydanovites is "something like racketeering". He writes about it
RT
.
Anton Gerashchenko:
Recently, the Khreshchatyk district with tents is a constant source of all sorts of offenses. There are threats from there, for example, about the arson of the KSCA (Kiev State City Administration), if the mayor of Klitschko will do something wrong.
As for the citizens who are on the square, both the police and the SBU are closely watching what is happening there. There is information that some groups do something like racketeering.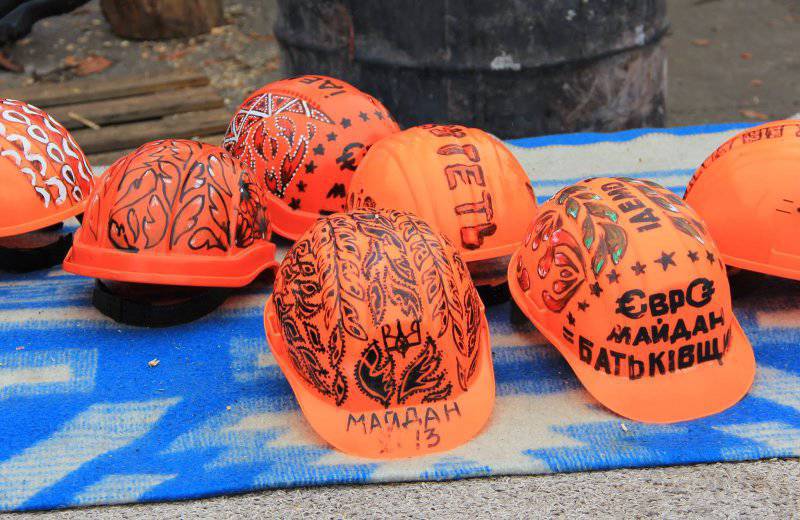 The fact that the Maidan in the capital of Ukraine has become something of a hotbed of crime, say the citizens themselves.
Eugene (Kiev) (from the social network Facebook):
There is no longer any talk about walking in the center of Kiev with my family in the evening. Everywhere there are some rags, rags, burning fires right in the squares and, most importantly, people. Either they are mentally ill, or they are yesterday's "graduates" of colonies, dens and sober centers. If this is the power of the people, then do we need such power? Clowns