Today, on the territory of the Ryazan region, the first
stories
airborne field training competitions called "Airborne platoon", in which Russian paratroopers will take part in the BMD race and "dance the waltz". Reports about it RIA
"News"
with reference to the representative of the press service of the Ministry of Defense of the Russian Federation for the Airborne Forces, Lieutenant Colonel Evgeny Meshkov.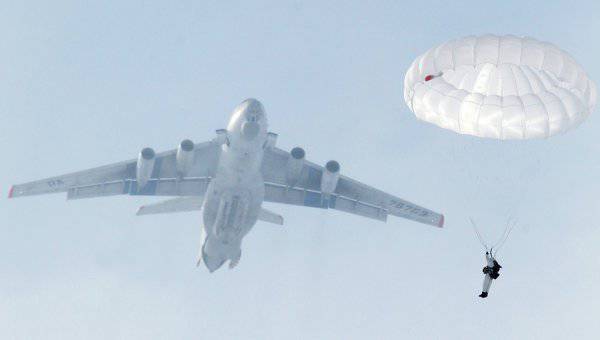 "The inspected units will have to go through all the stages of checking the level of training in two days, from personal training with passing tests in a separate area to fulfilling tasks in the unit with controls," said Meshkov, adding that Colonel-General Vladimir Shamanov will lead the competition. .
The first stage of the competition will be the training of parachute units: parachute jump, gathering at the landing site, a forced march, during which paratroopers will overcome the assault landing barriers and shoot from various positions.
In addition, at the opening ceremony, the BMD crews will hold a demonstration performance entitled "Landing Waltz".
"The graceful movements of combat vehicles, synchronously unfolding a few centimeters from each other, will show the serious and hard work of the commander of the vehicle and the driver, demonstrating their skills," said Meshkov.
The final stage of the competition provides for an "individual race" on the BMD-2 airborne combat vehicles, during which the crews will overcome various artificial and natural obstacles and conduct firing, including guided missiles.
"The crew on the highway up to 5 kilometers will have to overcome the track bridge, escarp, antitank ditch, burial mound, slope, as well as a mine-explosive barrier. The distance will increase each time by 500 meters, if during the shooting the gunner does not hit the target set for him, "said Meshkov.