"The beer lobby is working, but we will try to stop this disgrace"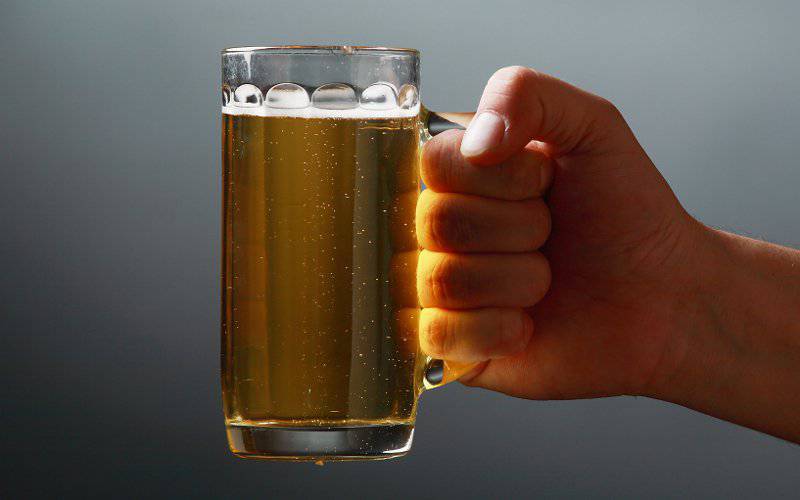 Expert's opinion on what the easing in the alcohol market leads to
Recently, there has been a tendency to ease restrictions on alcohol advertising. On the pages of KM.RU, we already wrote about Dmitry Medvedev's initiative to recognize wine as an agricultural product, which opens up new opportunities to advertise wine. And just the other day, the State Duma adopted in its first reading a bill authorizing advertising of beer in stadiums.
Vladimir Georgievich Zhdanov, chairman of the Union for the Struggle of People's Sobriety, comments on this act of local parliamentarians:
- The beer lobby works! Unfortunately, it works very, very successfully. They break through this law, and other steps will follow. It doesn't matter to them that children drink from this beer: it is important for them to get super profits. Children do not drink vodka, but begin with beer, and begin to partake of alcohol. That is why beer is the worst alcoholic product. If we start advertising at the stadium, then, as they say, the finish will come.
It is alleged that the income from beer advertising will go to the development of sports. So I know that alcohol advertising is prohibited in Norway, and they even thwarted one of the world championships, because they refused to advertise beer at competitions. The International Federation "went to the principle" and canceled the championship. World beer companies are very interested in advertising in Russia, and, apparently, they are now twisting the hands of FIFA in connection with the upcoming World Cup, which will be held in Russia. They want FIFA to click on Russia and we would allow this advertisement.
In the Duma, the first reading of the bill passed easily, but I think we will raise the entire public to ban this document. Alcohol advertising is prohibited everywhere, which means that this law cannot have retroactive effect. By the next reading we will mobilize the flow of letters to stop this outrage. Any anti-alcohol measures should be aimed at tightening, not at relief. But the permission of beer advertising is an obvious relaxation of alcohol addicts. Then there will be an advertisement for wine, and then for vodka. This is a trend: the alcoholic mafia went on the offensive and connected international organizations.
Let me remind you that at one time the resolution of beer advertising was not motivated at all. In 90, they simply adopted an amendment to the law regulating the production and circulation of alcoholic beverages, removing the item on beer from the forbidden list. As a result, broke out beer orgy.
They say that with the help of beer you can push out vodka. But this is the same as putting out kerosene fire: after all, vodka is one sector, and beer is another. There are vodka alcoholics, and there are beer. From a social point of view, low-alcohol products are much more dangerous than strong ones, because, I repeat, children do not start drinking vodka. I would generally ban the sale of beer and light wine, and then we would have coped with vodka alcoholism. They will say to me: what about the interests of beer lovers? And I will answer that there are both "lovers" of heroin and marijuana; so, where they once met, they no longer know what to do.
Take the example of Holland. I was in Amsterdam, there "they took into account the interests of" marijuana lovers ", and now it is a narcotized city. Every rabble from all over Europe comes there for a legal drug. The analogy works completely in the case of beer. Beer lovers, go to kvass!