The Donbas people's militia units attacked the positions of the Ukrainian security forces at the border point in the Novoazovsk district (the administrative center of the region is the 12-thousandth town of Novoazovsk).
RIA News
citing representatives of the Ukrainian State Border Service reports that the militia carried out an attack, parachuting from boats that arrived by sea.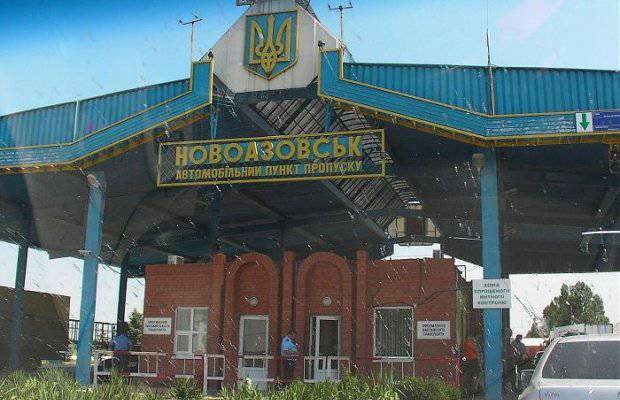 It is reported that the militia in the number of 15 people made a landing on the shore of the Sea of ​​Azov from boats and attacked the checkpoint, which was guarded by Ukrainian security forces. During the militia attack, several Ukrainian security officials were killed. The exact death toll is not reported.
State Border Service of Ukraine
:
During the survey area at the site of technical supervision in with. The precipice (Donetsk region) discovered the mining of approaches to the border facility and the attempts of terrorists to damage the telecommunications towers Ukrtelecom and Kyivstar.
At the same time, the State Border Service of Ukraine publishes information that several dozen Ukrainian border guards have deserted.
Official representative of the State Border Service of Ukraine Pavel Shisholin quotes
ITAR-TASS
(style saved):
A small part of the people (Ukrainian border guards - note "VO") during the hostilities left the unit and today do not appear to perform their tasks. They violated the oath and will be liable under the law. There are few of them - a few dozen.
The State Border Service of Ukraine informs about the attack of the militia on the Dolzhansky border post.