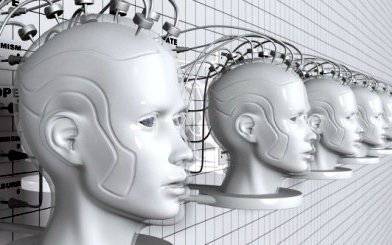 Manipulators rule our world now, because people are deprived of their own will
In the article "Democracy is a mask of the oligarchy," we said that the elite are capable of imposing their will on the rest of the population. It is useful to analyze how this happens in practice. There are ways to control large masses of people without applying direct violence to them. A person is sure that he acts on his own will, and yet his actions are predetermined by someone else's will. I will illustrate this thesis on a textbook example.
In one city, local media reported that sugar prices would soon rise sharply, since the government is going to impose an additional tax on sugar producers. The population of the city was divided into two main groups. The first group consisted of those who believed and rushed to buy sugar before it went up. The second group is those who have decided that the reports on the additional tax have no real ground. Representatives of the second group realized that the sugar traders simply dismissed a profitable rumor in order to spur demand for their goods. However, the second group in full force also rushed into the store and, just like the first, undertook to buy sugar at an accelerated pace. Of course, when the whole city started chasing after sugar, its prices went up without any tax, which made it possible for the first group to be convinced of its "rightness", "wisdom" and "perspicacity".
With the first, everything is clear: these are inspired and gullible people who have fooled. But why is the behavior of the second, smarter and more insightful, ultimately no different from the behavior of the first?
To answer this question, it is necessary to analyze how an intelligent person argued in this case. Yes, he knew that no one was going to introduce any new taxes and the price of sugar should not grow. But he assumed that there would definitely be those who would believe registered articles in the press and run to buy! Then the prices will still go up, and all the "boobies" will have time to buy sugar at a low price, and he, who is all of himself vehement and insightful, will be forced to overpay.
Many are absolutely convinced that they always make decisions on their own. The very idea that someone at the same time surreptitiously controls them turns out to be completely unbearable for them and is rejected by consciousness. In fact, those who think so are the easiest prey for all kinds of charlatans. Such people are most controlled precisely because they do not believe in the very existence of manipulation and do not want to defend themselves against it. It seems to them that their mind, rich life experience, practical grip guarantee their independence of thinking. Meanwhile, the above example shows that even the techniques from the arsenal of a novice specialist to turn a people into a crowd without their own will turn out to be effective. What can we say about those cases when experienced wolves are involved?
Does this mean that it is impossible to defend against manipulation? No, does not mean, and here's why. The strength of the manipulator lies precisely in the fact that most people do not even try to defend themselves. Some, as I have already said, simply bring self-confidence, others have no idea how brainwashing occurs.
Manipulation of consciousness is often called mind programming. Often in the course go and sharper words such as "fooling", "debilizatsiya" and the like. And what really is a manipulation?
This question is not so easy to give a brief, clear and at the same time an exhaustive answer. It is easy to illustrate the manipulation with concrete examples, it is much more difficult to construct a clear definition. Where does conviction end and manipulation begin? And is it possible manipulation of the good?
To answer these questions, you still have to start with an example.
Parents want to teach their child to wash their hands before eating. How to convey to children information that non-compliance with the rules of hygiene can be dangerous to health? The child is still too small to understand what microbes are and how they can harm. It is useless for him to talk about it, so it is necessary to use the conceptual apparatus to which the kid has grown. In this case, adults often say that Baba Yaga (Koschey the Immortal) comes to muddy and drags him to distant lands, and therefore all good boys and girls need to keep their hands clean.
Undoubtedly, there is a manipulation of consciousness, and for good. The child makes a choice without understanding, frightened by non-existent characters. And this is the hallmark of brainwashing. Parents also went for a direct lie, but this is a minor moment. Manipulation is not reduced to a lie, although in manipulative techniques, lies are always present in one form or another. Action without understanding is the key point from which any manipulation begins. Conviction, in contrast, is based on providing a person with complete and reliable information. The person in this case makes his choice extremely consciously, knowing full well what is at stake.
Note that the manipulator invests in other people's heads what he obviously does not believe. Parents did not believe in Baba Yaga, stealing muddy. The sugar sellers knew that no one plans to introduce any additional tax. Spreading false information, they pushed people into a very narrow corridor of possible solutions, each of which led to the victory of the manipulator.
After all, those who believed the paid bikes, and those who didn't believe, finally did what they had in advance and the customers of the "sugar" brainwashing campaign wanted. Having accepted the rules of the game of others, all actions of a person, formally of their own free will, were doomed to become merely throwing puppies on strings. And even those who understood what was really going on turned out to be hostages of the more stupid, naive, trusting and incompetent. As you can see, it is necessary to force only a part of society to dance to the tune, so soon everyone else will dance.
The old principle "not the one who plays well, but the one who sets the rules wins" appears here in all its glory. But it all started with misunderstanding and ignorance. I think these examples are enough to finally give a strict definition.
So, the manipulation of consciousness - the process of suggestion of false information, predetermining the further actions of a person.
To make the definition more stringent, it is necessary to explain what is meant by suggestion.
In the classic works of Bekhtereva, Boldwin is defined as suggestion understood as "a large class of phenomena whose typical representative is a sudden invasion of an idea or an image from outside, becoming part of the stream of thought and seeking to cause muscular and volitional efforts — its usual consequences." At the same time, the suggestion is perceived by a person without criticism and is performed by him almost automatically, in other words, reflectively.
Sidis modified this definition as follows: "By suggestion is meant an intrusion into the mind of an idea; met with more or less personal resistance, it is finally accepted without criticism and executed without condemnation, almost automatically. "
Bekhterev, mostly agreeing with Boldvin and Sidis, indicates that in some cases the person is absolutely not resisting and the suggestion happens completely unnoticed by the person.
And what about if someone who has undergone "brain programming" believed in the truth of the false information inspired by the manipulator and then began to spread his ideas? Can we call it a manipulator?
At this point, you need to dwell.
Above it was said that the manipulator knows that the information that comes from him is false, and repeats someone else's lies from a pure heart. In this case, he is not a generator of ideas, but a repeater and a puppet. Let's call this phenomenon secondary manipulation.
We all still know from school that a significant number of living organisms do very well without a developed brain. They feed, multiply, shy away from enemies, perform the most complex actions, and for this reason their mind is not obligatory. Look at the ants. How high is their social organization! They lead wars, take care of their offspring, strict order reigns in an anthill, there is even a division of labor. And all this in the absence of intelligence.
Look now at human society. It is no accident that the well-known sociologist Alexander Zinoviev called such a society a man of the day. The tasks that most people solve are not fundamentally different from the tasks that ants face. In the morning we wake up and we already know in advance that we will go to work, we know how much time we will stay on it, we know that then we will go to the grocery store and buy there, most likely, exactly what we bought yesterday. Our behavior is standard, and therefore predictable and easy to manage. The less we think, the more we live by the established pattern, the more vulnerable we are. Be aware: standard behaviors are well studied by mind makers.
Of course, after completing the daily routine, we still have quite a lot of time that we can spend at our discretion. A manipulator sets a goal to make sure that in our free time we live according to patterns. The manipulator's dream is a person who does not analyze the information that is being offered to him, and which acts in accordance with the ready-made stamps. To minimize the process of thinking, to make so that we make decisions, in fact, reflexively - this is the main problem for manipulators. And, unfortunately, they have made significant progress in solving it.
When I present these, in general, the obvious things, I am often reproached for belittling a person. "A man is not an ant to you, and there is nothing even to compare," are indignant alone. "We live in reason, not instinct," add others.
Well, let's see. Here you accidentally touched a hot soldering iron. What will be your actions? I bet you instantly, without hesitation, pull up your hand. Reason has nothing to do with it, your actions in this case are completely determined by reflexes. Reflexes can be innate, they are inherited and inherent in all people. And there are so-called conditioned reflexes, that is, acquired under the influence of external circumstances. They can be formed, and this opens up tremendous opportunities for manipulators. They have the tools for constructing conditioned reflexes. Yes, we ourselves often form reflexes in ourselves, sometimes even without noticing.
Now the experiments and the results of Pavlov seem trivial, but at one time they were regarded as a sensation. When a dog is offered food, it instinctively produces saliva. Everybody knows this, they knew about it even before Pavlov. The expression "drooling" applied to the person. In accordance with the laws of nature or God (as you like), the smell of food for many animals is a signal for salivation. This is an unconditioned reflex that is inherited. Pavlov decided to become a creator himself and set a goal to form such reflexes in animals as he wanted and to explain the mechanism of their appearance. He succeeded in that in those years the scientific community was literally shaken.
A bell was placed next to the dog trough, and whenever the dog was offered food, it rang. After some time one bell sound was enough for the animal to start producing saliva. Food was no longer needed, sound became the signal for salivation.
Of course, some people realized that Pavlov's technology can be applied not only to dogs, but also to people. Experiments were carried out even on children.
History
child named Albert entered the textbooks of psychology. The following experiment was conducted on a little boy who was not even a year old. He was shown a tamed white rat, and at the same time behind him a loud bang was heard at the gong. After several repetitions, the child began to cry when he was only shown an animal. Five days later, experimenters-fanatics Watson and Rayner showed Albert objects resembling a rat, and it turned out that the child's fear had spread to them. It got to the point that the baby began to be afraid of a coat of kitty fur, although initially the tame rat did not cause him any negative emotions.
On this subject, there is Huxley's wonderful dystopian novel "On the brave new world." The author describes the life of a society divided into castes: alpha, beta, gamma, delta and epsilon. Children of the future are grown in "test tubes-bottles", and already from the first seconds, the embryos of different castes receive various care and food. Caste representatives are shocked, artificially forming conditioned reflexes, in such a way as to maximally adapt them to the performance of various social roles.
Of course, Huxley's book is a satire, a grotesque, but look around: is it really our modern life that is different from a science fiction novel? How are we raised from early childhood? How and what we are taught in school? What is considered moral in our country, and what is subject to ridicule and censure? And who determines all this? To instill in the child a disgust for anything, it is not necessary to beat him with a current. Modern manipulators have more humane means. To force adults to buy clothes of a certain style, it is enough to declare this style as fashionable.
But who is announcing it? The so-called elite couturiers decide what women will wear in the new season. That young guys will drink, decides the customer advertising beer. The music producer decides what they will sing. And how their fathers and mothers will vote will be determined by a political PR man. And so on.
Well, of course, everyone will be piously sure that he made the decision on his own, without any coercion. And the hand reached for the beer not at all because a thousand times from the TV screen they said that "this beer is for the most advanced." And he voted for a stranger, without even reading his programs, not at all because a well-paid team of political consultants worked well. And he didn't dress up in jeans that were lowered to the floor, not at all because he was looking at it from the rapper, the tenth child in the family, who was used to donning his older brother's dimensionless jeans ...
Often people do not know the reasons for their behavior. The classic "demon beguiled", "eclipse found" correctly reflect the essence of what is happening. And on this score was carried out many experiments. A textbook example was the experience of Lewis Cheskin, who took two obviously identical goods and put them in two different packages. On the first one circles and ovals were drawn, on the second - triangles. The result exceeded all expectations. The absolute majority of buyers did not just prefer the goods in the first package, they also confidently stated that there was a product of different quality in different packages! That is, people did not say that they liked the packaging with circles and ovals more, but stated that the product itself was of a higher quality.
How so? Where is the rationality? Where is the mind, sung by humanists ?! And then a person with an important look will "rationally" substantiate his act with such "objective" characteristics of the product as his quality.
And here is another experiment: women were given a sample of butter and margarine and asked to determine where it was. So, almost all the housewives, who knew the taste of both butter and margarine, made a mistake. The trick was that the butter was specially made white, and the margarine was yellow. That is, people went about the stereotype: the butter should be yellow, and the margarine should be white. And this stereotype was stronger than the organs of touch. Needless to say, yellow margarine soon appeared on sale and they began to buy up much better than traditional white margarine? ..
And here is another interesting example: people were given the same laundry detergent, but in three different packages: yellow, blue, and blue and yellow. The majority of those participating in the experiment stated that the powder in the yellow package ate the linen, in the blue one it wasn't badly washed, and the one that lay in the blue-yellow box was rated as optimal.
These and many other experiments have shown that, in exploring the motives of human behavior, one should not rely too much on objective reality, which supposedly is always of paramount importance. If the decision is made not by the mind, but by the subconscious, then it is not surprising that a person is unable to correctly explain what he wants and why he wants it. That is, a person is not so rational and intelligent as it seemed.
Those who know the features of the human subconscious, receive considerable power. Manipulators rule our world now. People were deprived of their own will. What Huxley prophesied came true during his lifetime. What kind of conscious choice during the voting, that is, in a democracy, can we talk about? ..