CNN moved Slavyansk to Crimea
In the course of reporting on events in Ukraine, the American television channel CNN proved that he has scant information about the geography of this country. The air was shown a map on which the city of Slavyansk was in the Crimea, on the territory belonging to Russia, according to
"Vesti"
.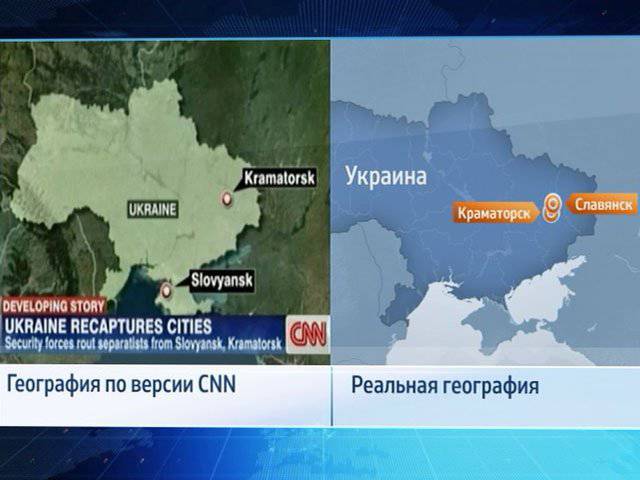 Wrong map illustrated
news
about the transfer of Kramatorsk and Slavyansk under the control of the Ukrainian military. The location of Kramatorsk was indicated by American journalists without error, but for some reason Slavyansk, which is located 18 kilometers away, was placed in the north-western region of Crimea, approximately where the village of Razdolnoe is located.
This incident can be considered as confirmation of the data published in the media that only every sixth US citizen knows where Ukraine is located.
"We don't need to know where any country is located in order to send troops there," satirist Stephen Colbert noted in his speech.