Ukrainian air force inflicted
aviation
attacks on the suburbs of Lugansk Aleksandrovka and the city outskirts of the Kamennobrodsky district, reports
ITAR-TASS
.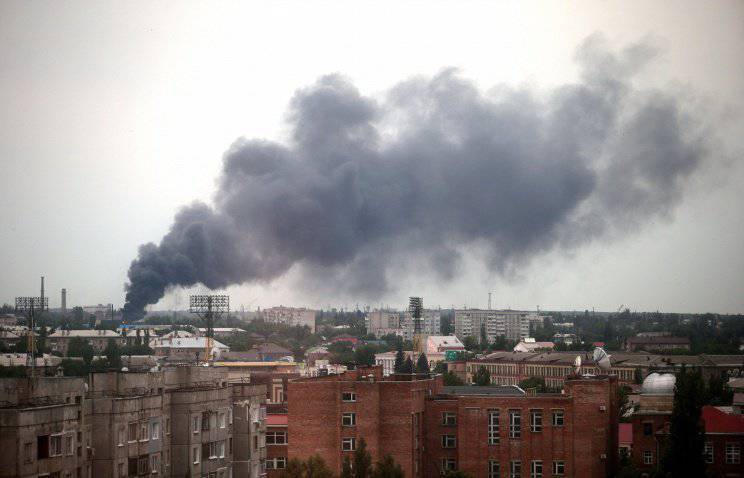 Aviation attacked the mortar positions of the militia, however, according to preliminary data, the militia managed to move to spare positions.
In addition, eyewitnesses reported that a military aircraft dropped a bomb over the Dzerzhinsky neighborhood.
"He flew at a very low altitude, and from the side it seemed that he could touch the roofs," said one of the witnesses.
On July 6, Mayor Sergey Kravchenko addressed the residents of Lugansk, asking "to remain calm and not leave their homes unless absolutely necessary" due to the exacerbation of the situation.
INTERFAX.RU
reports that on Sunday evening in the Luhansk region a car was fired at, in which the leader of the people's militia of the Luhansk People's Republic Alexander Mozgovoy was to be. This was told by the head of the information center "Popular Front" Alexei Chmilenko.
According to him, the car opened fire at the entrance to Lisichansk.
"Due to changes in the work schedule, the commander's planned trip was canceled," added Chmilenko.
Ukrainian security forces are going to block Donetsk and Lugansk to force the militia to fold
weapon
. Representatives of the National Security Council said they would not use aircraft and artillery in major cities - special units would work there.
Information about plans to block Donetsk and Lugansk appeared after the retreat of the militia. July 6 Ukrainian security forces took control of Slavyansk, Kramatorsk, Konstantinovka and Druzhkovka. The militia of the Donetsk People's Republic relocated to Donetsk.