Poroshenko went for broke! And what are we?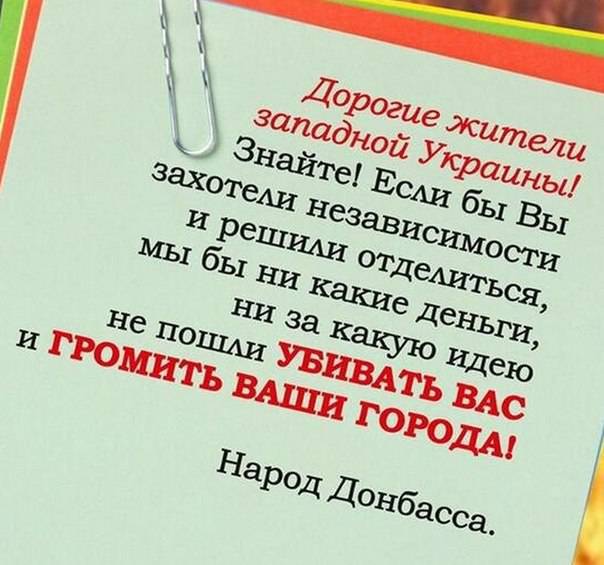 First the facts.
1. We (when I say "we", I mean officials of the government of the Russian Federation, which means actions of our power structures, approved by the majority of our population), recognized Poroshenko as elected and legitimate president of Ukraine.
2. We made a number of attempts to reach an agreement with this "president" with the participation of high-level mediators from the "enlightened and developed" world on the issue of peace in south-eastern Ukraine, or, at worst, a temporary truce.
3. We actually ensured the observance of this temporary truce, to the extent possible in this situation, and contributed in every way to it.
4. The President of the Russian Federation annulled his right to use the armed forces of the Russian Federation on the territory of Ukraine.
Further, the facts should be divided into a separate category, since they are a consequence of the previous ones.
1. Ukrainian President P. Poroshenko ceasefire ceased immediately as soon as allowed the minimum period of the cease-fire.
2. During the truce, the Russian side conducted international consultations at the UN; called for the extension of the truce and the search for a compromise on overcoming the crisis; showed maximum openness; invited international observers to assess and monitor current events; An important point is that in all media it has positioned a clearly positive thrust of the truce and a high probability of further peace negotiations, while practically silencing the violation of the truce on both sides.
The Ukrainian side organized and carried out the reorganization of the forces and means for conducting an offensive operation; continued the information war aimed at creating an image of the enemy in a resident of southeastern Ukraine and cultivating the instinct of the need to destroy it.
3. Currently, the Ukrainian authorities are conducting a large-scale offensive operation using
aviation
, artillery, heavy equipment, and it already brings a certain result (Slavyansk, for example, is already "liberated").
4. The militia (for those treated by the Ukrainian "free" media, of course - the terrorists) lose ground, die, retreat, are captured.
5. The civilian population located in the ATO zone (and there really is such) tries to leave this very zone and is subjected to targeted fire from all kinds
weapons
.
6. The number of victims of clashes in the blink of an eye has increased significantly, the so-called Ukrainian armed forces destroy everything that falls into their zone of visibility.
7. Ukrainian media report on the success of the ATO, and even the Russian media finally, at least once, show real sacrifices.
These are not all the facts that demonstrate what is happening in Ukraine, but even on this basis it is possible to carry out a specific analysis and draw conclusions, and they, unfortunately, are as follows:
1. We once again played by the rules of others and tactically lost. In Ukraine, people are dying, houses are being destroyed, this is no longer a humanitarian catastrophe, which is spoken about from screens, and even non-civil war is a crime against humanity!
This scenario has already been worked out more than once in Chechnya - and again they stepped on the same rake. As an average person, I have the following opinion - given the unequivocally negative results of such truces in Chechnya, understanding what consequences they may cause, our government is really looking for a peaceful solution to the current crisis. We really gave P. Poroshenko the opportunity to try to solve the matter with the world, but he (fully justifying my personal expectations) has rejected this opportunity, and now bears full responsibility for everything that is happening in Ukraine.
And, cynically, tactically, we lost, but strategically won.
No matter which way you look, Russia takes unprecedented steps to restore peace in Ukraine, often to the detriment of itself, its image, its economy, but the Ukrainian government, on the contrary, behaves like a gangster of the smallest possible offense responsible, informed decisions, in which every problem has one solution: there is no person — there is no problem, and all life plans are as follows: stole, drank, in jail.
2. P. Poroshenko, not being a responsible and far-sighted politician, went all in and decided, by all means, to "clear out" the south-east of Ukraine.
In a way, I understand him. It is enough to recall two Chechen wars in order to understand what it is like to have, to put it mildly, a hotbed of instability and tension in the territory of your state. But the trouble is that the goals for the elimination of this outbreak are completely different for us and for him. Russia needed to solve the Chechen issue in order to eliminate the bridgehead of the Western states, created by them for the further spread of instability to other territories of the Russian Federation. Ukraine, however, needs to "clear out" the south-east in order to eliminate the buffer zone in the territory with Russia, through which at the moment all active actions against Russia are impossible; to consolidate everything, without exception, the population within the borders of Ukraine and to direct the discontent of this population against Russia. And the fact that there will be dissatisfaction is not yet clear only to Ukrainians, but just for them, poor fellows, there is nowhere to go, the loans of "assistants in the struggle for freedom and democracy, and for the good of Ukraine" have already driven them into bondage, but this is not yet felt. And when they feel it, it's necessary that the whole united Ukraine in a single impulse understands who is to blame for everything, and then you don't need to go to the fortuneteller that we will. But for this there should be no dissenters.
It seems everything is correct, but the experience of solving the same Chechen problem shows that this conflict cannot be solved by force, and if Poroshenko did dare to do it, it means that his goal is not peace, his goal is to further develop the military conflict and spread it to the territory Russia.
Here's a simple logic based on recent
historical
examples. And no exception or miracle should be expected here. The current Ukrainian government made its choice, it chose the most effective and simple way to solve the problem, as it seems to it, but this path will lead it to the final, already known for all Nazis from the Second World War. Yes, behind the back of this government are the same Nazis in the form of the United States, but this will not save either one or the other - the world, fortunately, is changing once again.
And now, in fact, the most important thing is: what do we have to do with it? Rather, what do we have here, and so it is clear, it will be correct to ask the question like this: what should we do?
Paradoxically, the answer lies on the surface and is already being implemented. In addition to what we are already doing, nothing else needs to be done.
If you stop thinking in the categories of Brazilian serials and every time follow the emotions, it becomes clear that our government is doing everything possible in this situation, and nothing else needs to be done.
Yes, we definitely have no right, I stress - neither legal, nor moral, no (if not just strong), - by force to interfere in resolving the situation in Ukraine. All the cries for the death of the brotherly people are in favor of the poor, we have already really lost this brotherly people, and he himself has done everything possible and impossible for this. It really is their choice, although I would say their payment, well, it's impossible to sit in the fifth point on two chairs all my life and think that no one will bill you. It is impossible to cultivate fascism and hatred for a neighbor so that it does not affect you, especially if the neighbor is not a whipping boy.
And our global task is to protect our people, our people, to finally let people live for at least a few years in peace, at least with some small confidence in their future. For a long time, perhaps, we have solved all the problems with housing and public utilities, healthcare, education, poverty, social inequality, drug and alcohol addiction, mortality, protection of our borders and our territories? Yes, the list of unsolved problems in our country is endless!
But no! We will now forget once again about ourselves and downright from the sofas, from beer, the World Cup and TV sets, we will go to free our brotherly people, most of whom are confident that we are the real and main enemy!
No, if someone has not won back childhood in one place, for God's sake, go ahead, pass the border, give a weapon, go ahead and with a song! If there is no mind, responsibility for their families (or are they simply not there?), Their own country, if suddenly the patriotism and feeling of offended innocence leaped into exile (only where were you when otmazyvatsya from the army?), Then definitely ahead! Drum on the neck, bruise in all the belly, and so on ...
Only now there is no need for angry libel against our president, he, to my great happiness, thinks with his head and not another place, and, judging by everything, he understands that we are not a nation — the savior of all mankind. Enough! Hurried! Above the roof already!
Our country, playing by the rules of others, lost tens of millions of the best, I emphasize - the best - of lives, a myriad square kilometers of territories, factories, factories, everything that was created, in fact, by hard labor of ordinary people, we were thrown back for decades in development , everyday life, the social sphere, they tried to rise, but they bought us for sneakers. Enough! You have to start thinking with your head. We must finally begin to understand - we are not alone in this world, but we have no friends. Just so, two points, translated into plain Russian - no one will help us, but they certainly will interfere.
And all these hysterical calls for the salvation of the fraternal people ... Is it not time to think about how many times we helped various nations, and how many times these same people after us hayali, and at least once someone helped us. And with all this we help: refugees are taken for our budget funds, our gas is pumped to Ukraine, by reducing the budget places in universities for our students, students from Ukraine will study there, and our billions of rubles will be transferred to the Crimea, but Believe me, it will not be better for you personally, and how much more our officials will plunder for these good purposes, so it's scary to imagine.
We have something to fight on the territory of our country, we have something to strive for and what to improve. The external enemy in the modern world is often created artificially or used to hide their own internal, really important problems. Let's start thinking with our head, stop following the mood and emotions, it's time to realize the responsibility for our home, our land. It's time to finally grow up with such a long history.