Reports from the fronts of New Russia
The headquarters of the Donetsk People's Republic confirm the information that the militia left Slavyansk. As soon as Poroshenko reported that the roadblocks, on which the militiamen were stationed in Slavyansk, were empty, the ukroprezident ordered to occupy the center of the city and raise the Ukrainian flag. At the moment, ukroflag above the city administration is not raised. Apparently, the punishers still something (someone) prevents to fully manage in the city.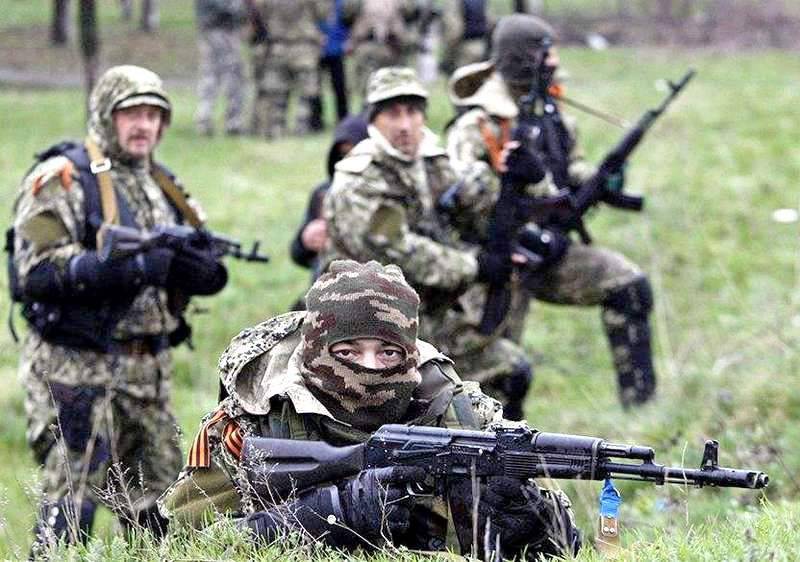 "First channel"
reports that the militia decided to leave the city after Ukrainian armored vehicles entered Slavyansk. Channel One provides information from residents of the DPR and LPR.
Jeanne Verhovod:
What do the people who blast our territory want to tell us? What do they want to prove to us? So that we get scared? So we threw the territory and left everything from here? Freed their apartments, houses, abandoned property acquired over the years, abandoned old parents?
It is reported that the Ukrainian artillery is carrying out indiscriminate firing through the quarters of several cities of Novorossia at once. In Lugansk heard shots and explosions. Ammunition flies to the buildings of urban schools, the oncologic dispensary, and residential apartment buildings.
Under Lisichansk the militia of the Brain Detachment broke the mechanized convoy of the National Guard under, and in Artyomovsk the Ukrainian security forces still prevail over the militia, which is seriously inferior in numbers and equipment.
Local residents report that the Ukrainian troops attempted to advance towards Donetsk through Karlovka, but received a counter-attack from the militia and were forced to retreat. At the same time, intensive shelling of the capital of Donbass from the Ukrainian positions began. In Donetsk itself, the militia attempted to discourage the Ukrainian security forces. During long battles, the militia managed to take part of the airport under their control.
Agency
RIA News
reports that the column of military equipment of the national militia advanced in the direction of Donetsk. According to eyewitnesses, in the column - to 200 units of equipment: from trucks to armored vehicles. Initially, it was reported that the militia, who left Slavyansk, remain in Kramatorsk.
Images from Artyomovsk: