My sniper experience says something else.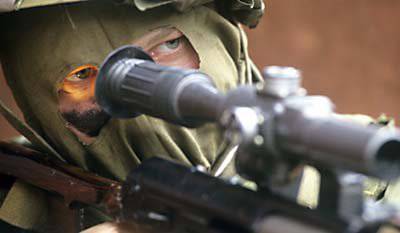 I read the article by A. Grigoriev "Arsenal of Army Sniper" in the magazine for 1998 a year. At that time I was 28 years old, of which I spent 3 of the year in various "hot spots" of the CIS and some other countries. For more than half a year, he served as a sniper in the Karabakh people's army, so that we had to deal with this work live. I think that I did my job well, because now I have the opportunity to write this letter.
Very surprised by this article. I don't know who Grigoriev is, but when I get acquainted with his article, it becomes clear that about sniper
weapons
and the specifics of martial arts, this man knows exclusively from books. And most likely published in Soviet times.
The nekladushki begin from the very beginning: "First of all, the sniper rifle should be automatic", in confirmation of which the following figures are given: 3 – 5 seconds are needed for reloading and 5 – 8 seconds for clicking on the hook. Moreover, an amendment is made that this is for a good shooter. I beg to differ.
At the first opportunity, I changed my SVN 1968 of the year of release on the 1942 airframe of the year with an 3,5-multiple optical sight, which I did not regret once. Well oiled and well-groomed, this rifle is in no way inferior to the SVD, and in accuracy far exceeds it. I note: even if a poorly trained shooter is juggling the shutter, it takes not 3 – 5 seconds, but 1,5 – 3. I made 5 sighting shots on the 200 m in just 6 seconds. I know people who shoot even faster. However, this is for example. After all, if you need to release a large number of bullets for a short period of time, they take a machine gun. As Grigoriev rightly observes, "the sniper is a surgeon, and his rifle is a tool for fine jewelry work."
From my own experience, I can say that on a rare day I was able to make 5 shots, usually 2 – 3. During an intense melee that lasted for about an hour, he made all 25 shots. The sniper is needed in order to hit particularly important targets: enemy officers, calculations of ATGMs, machine-gunners, and not to fire everything that moves.
It is worth noting that the 25 shots per hour - the rate of fire is quite real for a sliding shutter.
If the sniper missed the first time, the second shot at the same goal is unlikely to be achieved. You sit out for hours, until some officer in the law-maker goes or he wants to look at the field through binoculars. Considering the flight time, which is 800 seconds on 1,4 m, if you didn't hit the target from the first shot, there are no 3 – 5 seconds to repeat the shot. A person is compressed into a ball, which is already quite enough to be saved: it was already visible not only of everything, but more often the head or part of the body.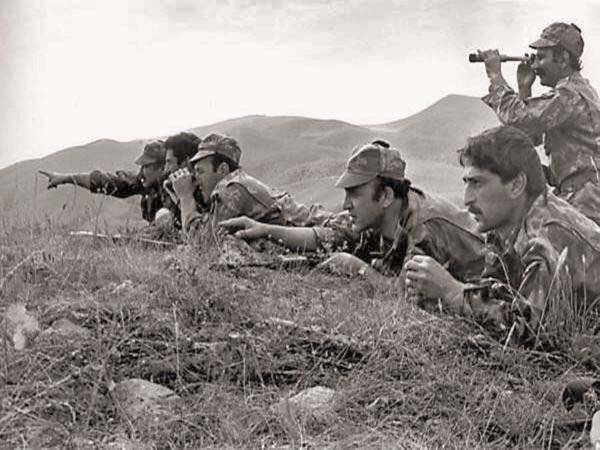 Now about another statement: "Misses during shooting, as a rule, are a consequence of the mistakes of the shooter, and not the flaws of the weapon." This is true, but only in part. If the rifle is of the highest class, but with special ammunition, then the work is different.
On one of my business trips, I managed to shoot a Remington 40XBKS sniper rifle chambered for NATO 7,62 × 51 with special bullets and a Swarovski 5X12X50 rifle. I will never forget the perception of perfection and grace, and as for the accuracy of the battle and control, I have never encountered anything like it.
In real combat, I used this rifle four times, and it never failed. It should be noted that the natural conditions, due to the particular geographical position of this country, were far from ideal. Fog, quite a sharp wind, large differences in heights and pressure. A person familiar with long-range shooting will understand all the difficulties involved.
And I stress once again: there was no time for the second shot, except for the attack of the enemy infantry. I came across such things only twice, and both times in Karabakh. But this situation is more likely for a machine gunner and an AGS operator, and not a sniper.
Modern combat, at least low intensity conflicts, mostly takes place in a dynamic manner. He is led by small, 200 – 300 people, mobile groups equipped with a wide variety of weapons, including disposable grenade launchers, light machine guns, and in some cases LNG, recoilless rifles and anti-tank missile systems. No combat formations, the group moves in short rushes under the storm fire of cover groups.
Even in the defense prepared in advance, the sniper has to change positions after every 2 – 3 shots. Therefore, there can also be no speech in the war about shooting a sniper in groups of several shots. This is for hired assassins, for whom the one hundred percent guarantee of a client's death is important, which can only be achieved with 2 – 3 bullets that hit the body.
The sniper who fired at Otari Kvantrishvili used the Anshutz small-caliber carbine with a longitudinally sliding bolt - which did not prevent him from firing several bullets in a matter of seconds. The latter hit the body even before the victim fell on the asphalt.
The army sniper does not need such tricks. As a rule, it is enough for him to simply hit the target at a distance of 800 – 900 m, disabling it. To do this, one bullet in the chest, stomach, head, or even in the leg is enough.
At least, A. Grigoriev's statement that the sniper rifle should have unified with army ammunition is strange. Special cartridges (marking PS) are designed for high-precision long-range shooting exclusively from sniper rifles. Although sniper cartridges are suitable for PC machine guns, like standard ones for SVD and SVN, but they do not replace each other!
Among foreign, the most promising sniper is the caliber 8,58 mm, and not 12,7 mm. By the way, the example in the article of Hungary, which does not have sufficient combat experience and experience in the production of small arms, is generally inappropriate.
Of course, it is wrong to say that the 50 caliber sniper weapons have no future or are not engaged. Simply, it was originally created entirely for other purposes, such as shooting at planes and helicopters (at airfields), air defense missile systems, command and control centers, fuel depots and ammunition, as well as lightly armored targets. That is rather large-sized and relatively inactive, since the spread of aiming points and hitting the 2000 m at the best rifles is 50 cm (at the field trials).
We must not forget about super-heavy recoil (the author says a lot about it, then does not remember at all), which even with a large mass (13 – 18 kg) and muzzle brakes still exceeds the Remington 700 recoil energy by almost three times. Accordingly, the noise level increases, which, at a distance of 2 km, however, does not play a big role.
With all the advantages of a 50-caliber rifle, it is not possible to fire successfully at extremely large distances to defeat manpower. The exception is convoys or trucks with infantry, in which case even one shot may kill two or more people. In addition, given the number of modern bandit formations (7-10 people), their exceptional mobility, as well as the severity of large-caliber rifles and their considerable size, one can doubt the effectiveness of firing from them. To solve the same problems already have the appropriate means: "Cliff", DShK, LNG - with high-explosive rounds, AGS-17 "Flame", and even better high-explosive shots
tank
T-72 or fragmentation BMP-1 and BMP-2.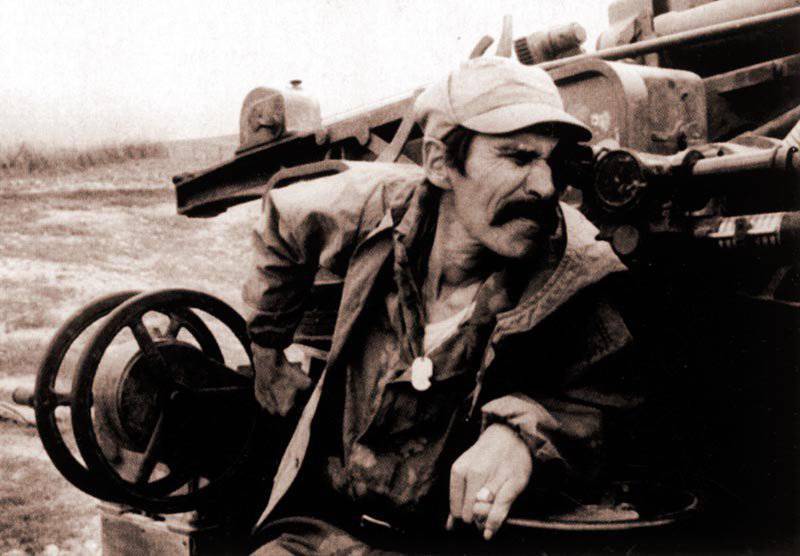 A few more considerations based on personal experience. The current conflicts of low intensity, especially in the CIS countries, are characterized by a short course: 1 – 2-hour clashes of relatively small military (or, more precisely, partisan) formations numbering from 50 to 300 people, as well as weak artillery preparation (in Karabakh this was expressed in 10 – 20 minutes of not very intense fire 100 – 130-mm anti-tank guns, as well as the very popular 57-mm anti-aircraft guns in the Caucasus). One attack was undertaken after 12 ruptures 120-mm mines, released from a self-propelled mortar. In very rare cases - there are only two of them in my memory - not very strong and not very accurate bomb strikes are delivered by Rooks or Mig-23.
The Azerbaijanis, who are more susceptible to classical military tactics, apparently because of the large number of Russian mercenary officers, attacked, as a rule, at dawn with the support of a small number of (6 – 15) tanks or BMP. The attack begins at the turn of 250 – 300 m (sometimes between positions on 150 m) with a sudden throw of the whole formation. Here the sniper, as they say, and trumps in hand. Usually I chose positions in 50 meters behind the positions of my troops, in the vineyard or in numerous ruins. There was another advantage here: being behind the impulsive Caucasian warriors, I was sure that I would not get a bullet in the back or would not be thrown during a sudden retreat.
As a rule, attackers do not have time to go through and 50 m, as they are met, though random, but rather dense shooting. For unknown reasons, they immediately mix, go astray and lie. This is the very moment that a sniper working in defense needs. Enemy commanders run, trying to raise soldiers, machine gunners and grenade throwers went where they had to ...
This stage lasts differently: from 5 to 10 minutes, then either the attack continues, or the incoming ones dig in. In the confusion of the battle, 5 – 6 aimed shots can be made.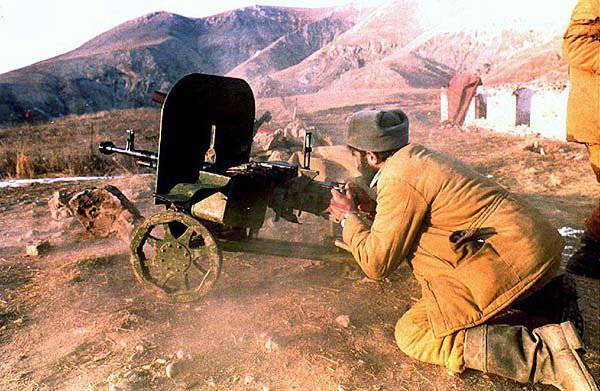 If there is a slight lull, then there is more interesting work. I, as a rule, chose the patrol at night, trying to get as close as possible to the enemy's positions, which, given the large number of vineyards, orchards and all sorts of urban elements of the landscape, was not particularly difficult.
I usually went to watch on the day. He made camouflage equipment from three sets of the Soviet tricolor "tag" and "caseos". Cloth from the KZS also rewound the rifle barrel. From ammunition I took, as a rule, 3 clips for a rifle (15 cartridges), a TT pistol with 5 clips, 6 RGD-5 grenades, and for some patrols I grabbed MON-50 with an electric fuse. Mina overlaps the possible untamable approach. He took with him a radio station "Alinko" with a radius of 15 km. Exactly the same had people covering me with a Kalashnikov machine gun and an RPG-7.
As I said, I made no more 5 shots per day, but surely, from a minimum distance. Once I managed to get so close to the Azerbaijani trenches that at dawn I just showered them with grenades.
In case of detection, I gave three tones, and my cover (after a minute or two, almost the entire subunit joined them) opened a hurricane fire. As a rule, 250 rounds and 3 – 5 rounds of RPG-7 rounds were enough for me to move to a safe place, where I could safely wait for the darkness.