The authorities of the Kaliningrad region are concerned about the arrival on the territory of the region of activists from Ukraine, possible participants of the Kiev Maidan, reports RIA
"News"
With reference to Kaliningrad Deputy Prime Minister Mikhail Plyukhin.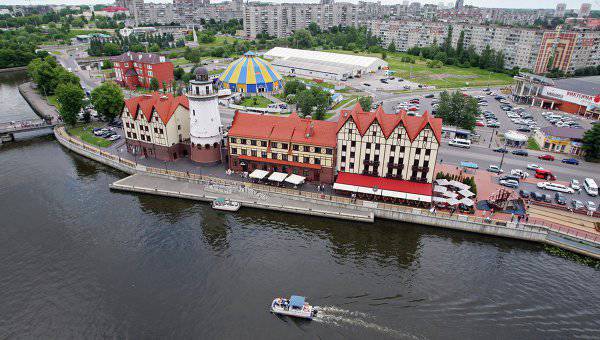 "As far as we are informed by the competent authorities, over the past months there has been an influx of young men from Ukraine across the Polish border who cannot clearly explain the purpose of their arrival in the Kaliningrad region. As far as I know, some of them did not particularly conceal their membership in hundreds of Kiev Maidan, "Plyukhin said.
According to him, in this regard, the security forces should increase vigilance, and the population of the region should intensify their civil position. In addition, Plyukhin noted that the Kaliningrad region is ready to help refugees, those who come to the region with good intentions.
"According to polls, the level of so-called separatist sentiments in the region today tends to zero. For more than 10 years of observation, there has never been such a consolidation of the regional community in terms of avoiding even the thought of existence outside Russia. But, solving the tasks of internal development, we cannot but take into account the situation in the neighboring countries, "he stressed.
Earlier, this issue was discussed at a meeting of the region's governor Nikolai Tsukanov with Kaliningrad students. Then the head of the region said that "young people up to 30 years, pumped up, without relatives, to look for work, come to them across the Polish border, adding that" it's no secret that Western special services are working on shaking the Maidan in Kaliningrad.