Rocket "Rokot" put into orbit communications satellites "Gonets-M"
Office of the press service and information
Ministry of Defense of the Russian Federation
reports that 3 July in 16: 43 Moscow time from the State test site Plesetsk in the Arkhangelsk region launched a light-class carrier rocket (PH) "Rokot", which successfully put three Russian Gonets-M communications spacecraft into the calculated orbit.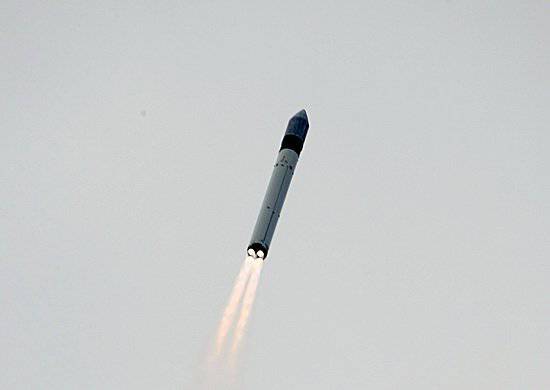 "The launch of the Rokot rocket launcher and the launching of spacecraft into orbit took place in a normal mode," the press service notes.
Communication satellites Gonets-M entered the calculated orbit in 18: 28 in Moscow time, after which they were transferred to the customer for management. He will control them during orbital flight.