UkroSMI: a Russian peacekeeping operation may begin in Ukraine in the next two days
In the next two days, Russian peacekeeping troops may be deployed in the east of Ukraine, according to UkroSMI, citing a source close to the MFA leadership.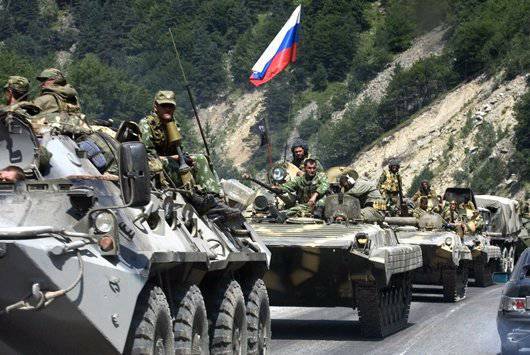 "There is such a situation ... The situation is difficult. Two days ago, Petro Poroshenko (President of Ukraine) offered to "freeze" the conflict in the Donetsk and Luhansk region for several months so that the militia and the Ukrainian army mutually cease fire, while Russia does not recognize either the DPR or the LPR. Poroshenko did not accept this plan, every day civilians are dying. The peacekeeping operation on the part of Russia is ready; if it takes place, then several Russian units will simply take large cities into the ring of protection in order to ensure the safety of civilians, "the source says.
Answering the question why then Vladimir Putin appealed to the Federation Council with a request to cancel the February permission to bring Russian troops into the territory of Ukraine, the source said that this was required for the talks of the Russian president in Austria to demonstrate Poroshenko's goodwill.
"The final decision was not made, but the situation is very difficult," summed up the source.