To bombard the surroundings of Slavyansk, Ukrainian security forces use the Smerch, Uragan and Grad multiple launch rocket systems
tank
guns and mortars, report
"Vesti"
. July 3 with their help were destroyed several multi-storey residential buildings. There are reports of numerous dead and wounded among civilians.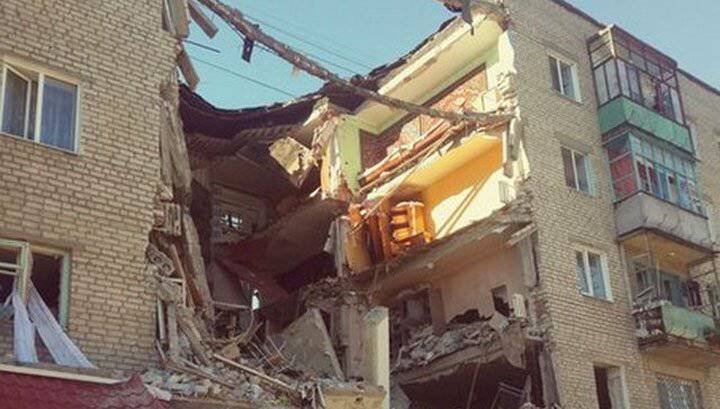 On Thursday, the speaker of the military operation in the east of Ukraine, Aleksey Dmitrashkovsky, said that the Ukrainian military had blocked the Nikolaevka settlement near Slavyansk, creating conditions for clearing the territory.
"The enemy suffered significant losses - at least 150 militants were destroyed, six strongholds were destroyed, the ammunition base was destroyed in Nikolaevka and Semenovka," he said, adding that control was also established over the Kharkiv-Rostov highway.
According to Dmitrashkovsky, the militia fighters desperately resisted, so the modified tactics were used.
"We did not give the opportunity to draw ourselves into ambushes and fire bags: in order to preserve the health and life of our military, artillery and
aviation
attacks on firing and strongholds of the enemy, "he said, noting that 2 soldiers were killed in a day and 4 more were injured.
ITAR-TASS
reports that the hotel where the crew of the First Channel stopped was shot at in Slavyansk. According to journalists, they managed to survive only by luck.
"Planned departure. Gathered things, got into the car. They did not have time to get under way. The first volley hit the nerves. The second - drove to the hotel. The building trembles tremendously from each explosion, "said correspondent Alexander Evstigneev, noting that they bombard the city every night.
In Kramatorsk, one person died as a result of massive shelling, more than 20 were injured. In addition, in the evening of July 3, Ukrainian security officials fired mortar and artillery shells on the village of Metalist on the outskirts of Lugansk.
June 4 authorized by the President of the Russian Federation on the rights of the child Pavel Astakhov reported that over the past day in the east of Ukraine more than 20 people died, according to RIA
"News"
.
"A day more than 20 dead, two of them kids," - wrote Astakhov on Instagram, without specifying the source of their data.