The State Border Service of Ukraine alleges a violation of the airspace of the country by Russian military aviation
The Ukrainian State Border Service issued a statement alleging that the Russian military
aviation
violated the airspace of Ukraine. It is reported that we are talking about three helicopters of the Russian Air Force, which carried out flights along the border.
The site of the State Border Service of Ukraine
:
July 3 military helicopters of Russia, carrying out air reconnaissance and demonstrative flights along the Russian-Ukrainian border, twice violated the airspace of Ukraine. In 8.20, three Russian helicopters violated the state border of Ukraine in the area of ​​the settlement of Belovodsk, Lugansk region, and in 9.20, three helicopters of the Russian Federation flew into the territory of Ukraine near the Dobhansky checkpoint (Lugansk region).

The Russian Federation continues to suspend the work of checkpoints due to the threat of the entry of members of illegal armed groups from the territory of Ukraine. Since July 2, the work of the "Veselo-Voznesenskoye" checkpoint has been discontinued (from the Ukrainian side - "Novoazovsk" in the Donetsk region). Previously, the work of the checkpoints "Gukovo", "Kuibyshevo" and "Novoshakhtinsk" was terminated.

The same information was announced at the briefing by the speaker of the National Security and Defense Council information center Mr. Lysenko.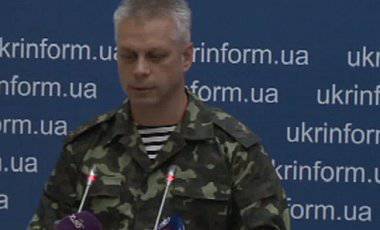 At the same time, the State Duchy does not distribute any statements about how the Ukrainian side is firing at Russian checkpoints, and does not explain how units of Ukrainian armored vehicles turn out to be on the Russian side (several such facts have already been recorded in the Rostov region).