The Prosecutor General's Office checks the management of Rosnano for suspicious transactions.
According to the
INTERFAX.RU
, with reference to the newspaper
"News"
, The Prosecutor General's Office of the Russian Federation began checking, at the request of a deputy from Fair Russia, Oksana Dmitrieva, who accused the executives of Rosnano of conducting dubious transactions with nine elements of crimes. The report with the results of the inspection will be additionally sent to the State Duma.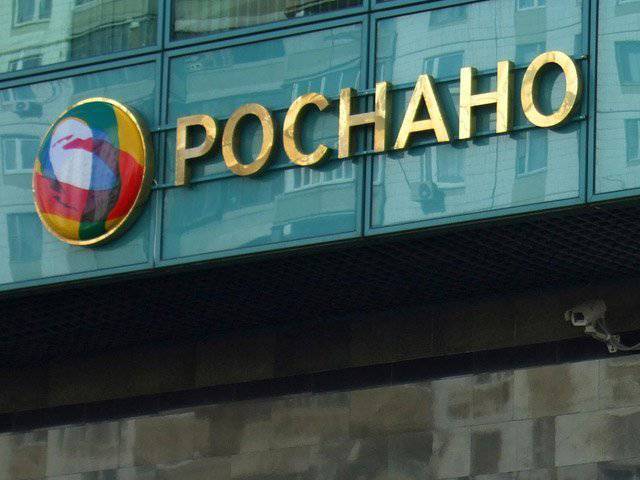 Meanwhile, according to lawyers interviewed by Izvestia correspondents, it is unlikely that possible violations found during the prosecutor's check will result in criminal prosecution.
Earlier, the newspaper reported that the First Deputy Chairman of the State Duma Committee on Budget and Taxes, Oksana Dmitrieva, sent a request to the Prosecutor General Yury Chaika with a request to conduct a thorough investigation of the activities of the state corporation Rosnano.
The publication reminds that the Accounts Chamber checked the activities of Rosnano at the end of 2011 at the request of deputies. Check finished in 2013 year. Its results received the stamp "For Official Use" and were sent to the Ministry of Internal Affairs, the Investigative Committee, the FSB and the Prosecutor General's Office. However, it follows from Dmitrieva's request that the revealed facts did not interest the security officials.