Ukrainian shells damaged two buildings of the Russian checkpoint "Novoshakhtinsk"
According to RIA
"News"
, with reference to a representative of the Southern Customs Department, as a result of strikes from the Ukrainian side, the building of the bus station and the customs terminal of the "Novoshakhtinsk" checkpoint in the Russian Federation were damaged.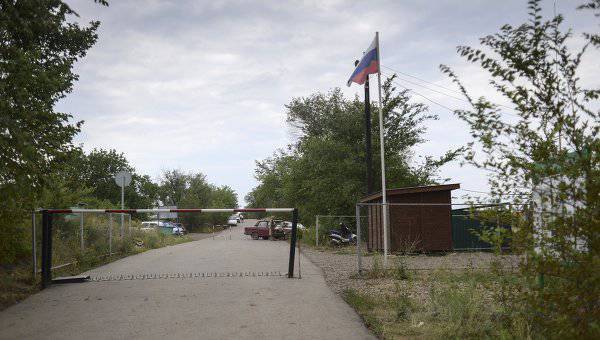 Earlier, the FSB Border Department in the Rostov region reported that after the shooting on the territory of Ukraine near the Dozhansky checkpoint, several shells exploded on the territory of the Russian Novoshakhtinsk checkpoint.
"In 16.30, officials of the Novoshahtinsk International Airport were evacuated due to the hostilities in Ukraine," said the representative of the Technical Directorate, adding that two buildings were damaged: a bus station where customs inspection of passengers is carried out, as well as a terminal where cargo is inspected. .
According to him, at the moment, experts are examining the checkpoint territory for unexploded shells.
This is not the first such incident in the last few days. Earlier, a representative of the FSB Border Department, Vasily Malaev, reported that the Gukovo checkpoint had been damaged in the Rostov region. In addition, the shells of the Ukrainian security forces exploded in the area of ​​settlements Vasetsky and "Mine-24".