Ukrainian troops can use the Tochka missile system in the eastern regions
Judging by the latest reports coming from Ukraine, the Kiev forces are preparing to use the Tochka tactical missile systems against the national militia. The agency writes about this in its publication.
Messenger of Mordovia
.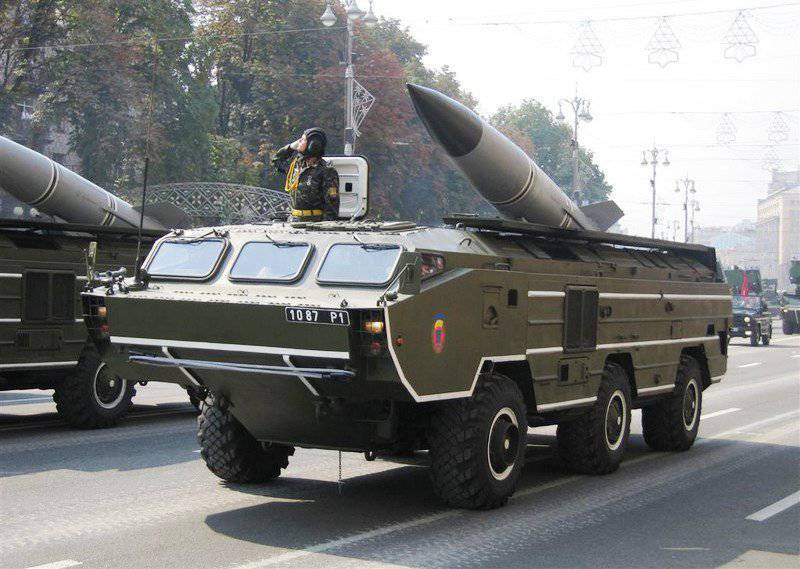 According to various sources, the Ukrainian army has in its arsenal near 100 similar launchers, which are now beginning to appear in areas adjacent to the conflict zone.
Missiles complex "Point" can be equipped with different types of warheads. One option is a high-explosive fragmentation warhead weighing up to half a ton. It is capable of destroying targets on a square in 3 hectares, bringing down to the enemy up to 14,5 thousands of fragments. For more effective defeat air blasting is provided. But the most deadly is considered a warhead with 50-th fragmentation submunitions. The area of ​​destruction of such a warhead is about 7 hectares.
Military experts say that for the successful use of this
weapons
a modern intelligence system is needed, and with this, Kiev security officials are known to have significant problems.
In addition, according to experts, the warranty period for the use of missiles has long expired. They recalled the incident that occurred in Ukraine in the city of Brovary, when a "lost" rocket flew into a residential building. 14 years have passed since the incident and during this time the state of the technology has hardly improved.