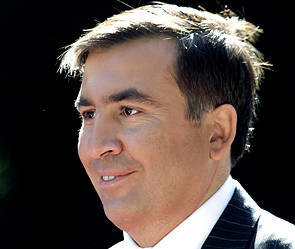 Georgia 27 June officially asked all UN countries to call it "Georgia" (Georgia), Imedi TV reported, the newspaper VIEW in Tbilisi reports.
As the TV company noted, they were the first to respond in Korea, promising to change the documentation.
"The name" Georgia "is introduced by Russia," the TV company emphasized.
Recall that in mid-May 2011, the newspaper SIGHT received an appeal from South Korea, which called to call the Sea of ​​Japan also the East Sea.
As the press service emphasized, when "geographical features are shared by two or several countries and an agreement on the establishment of names cannot be reached, the basic rule of international cartography is the use of the names used by each country at the same time".
For the first time at the global level, Seoul made claims about the name in 1992 year, a year after joining the UN, at a meeting of the UN Commission on the Standardization of Geographical Names. By this time, the country was already rapidly developing its economy and left the influence of Japan and the USA. Korea motivated its position with the fact that the current name reminds of the Japanese colonial policy in 1910 – 1945.
Many public figures of Belarus fought for the change of name, more than once urging the Russians to begin to call this republic in the Russian language "Belarus". Belarusian journalists even asked President Dmitry Medvedev at the meeting a year ago, to which he agreed. However, the Russian MFA assured the newspaper VIEW that the names of foreign countries are guided by the rules of the Russian language. "Belarus for us, for them - Belarus. Nevertheless, in our official documents, it passes as "the Republic of Belarus," the representative of Smolensk Square said.
Similarly, Moldovan politicians ensured that in official Russian documents their republic was henceforth called Moldova, although in colloquial Russian, like a century ago, it is still called Moldavia.