According to the
ITAR-TASS
, during the press conference, the head of the LPR Valery Bolotov said that the journalists of the Ukrainian TV channel "Gromadske TV" Anastasia Stanko and Ilya Beskorovaynogo, who were detained on the territory of the Luhansk People's Republic, are accused of spying for the Ukrainian armed forces.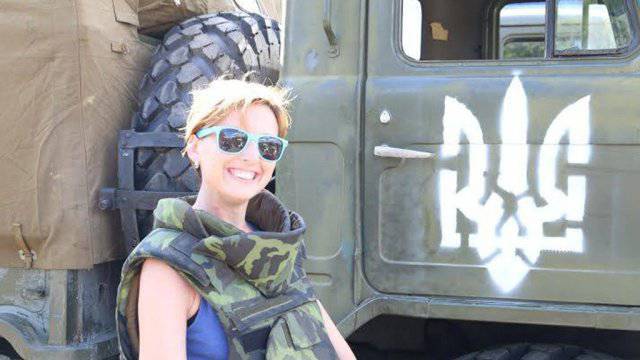 "We have video confirmations that they passed things to the soldiers of the National Guard," Bolotov said, stressing that journalists also offered money to local residents in order to enter the territory of the LPR, bypassing roadblocks.
According to him, at the moment investigative actions are being carried out with journalists, "their condition is satisfactory, their attitude to them is humane". In addition, he noted that "the status of detainees is prisoners of war".
Militia fighters reported that a notepad was found in the detained journalists, which contained detailed data on the roadblocks of the militia in Lugansk, their commanders and means of communication, notes
Lifenews
.
RIA
"News"
reports that on Tuesday, representatives of the International Organization for the Defense of Journalists (CPJ) called on the authorities of the LC to release Anastasia Stanko and Ilya Beskorovaynogo.
"We again urge all parties to the conflict in Ukraine to respect the status of journalists as civilians and to give them the opportunity to freely make reports without interference or fear of retribution. If you detain and attack journalists, it will only lead to misinformation and new tensions, "said Nina Ognianova, CPJ Program Coordinator in Europe and Central Asia.