According to the
ITAR-TASS
, Ukrainian President Petro Poroshenko declared his readiness to renew the truce in the east of the country in the event of "bilateral refusal to use force, restoration of border control while monitoring the OSCE and release of all hostages". This is stated in his congratulations on the occasion of the re-election of Martin Schulz as head of the European Parliament, the press service of the Ukrainian president said.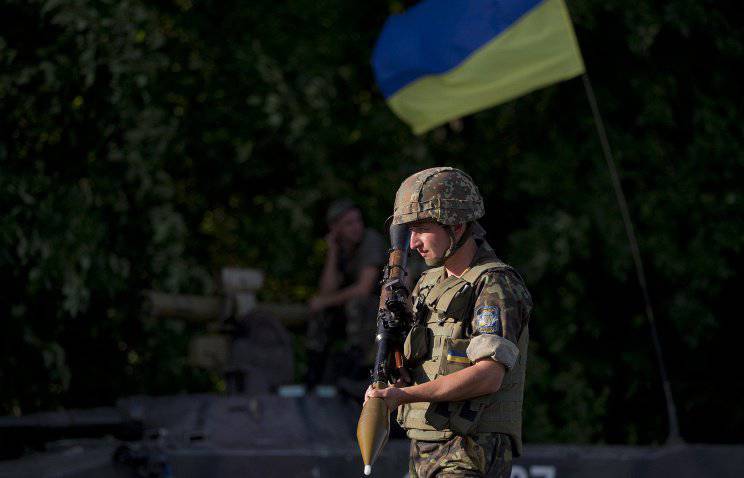 According to Poroshenko, Ukraine is now going through "one of the most difficult periods in its
stories
". In addition, he noted that he hopes for support from the head of the European Parliament "to build coordinated relations between Ukraine and the EU, in particular, for Ukraine to receive membership prospects after it has implemented the necessary reforms."
In turn, the Prime Minister of the Donetsk People's Republic, Alexander Boroday, said that they are ready to continue the peace talks, RIA notes
"News"
.
"We have already abandoned the mass of political demands for peace to come. We are ready to give up much more, but this is the subject of negotiations, "said Boroday.
"RT in Russian"
reports that July 1 held a telephone conversation between Russian Foreign Minister Sergei Lavrov and US Secretary of State John Kerry, during which they discussed the issue of a peaceful resolution of the conflict in eastern Ukraine.
Lavrov stressed that the refusal of an armistice "unleashes a new round of bloodshed with unpredictable consequences for the Ukrainian state."
"The head of the Russian Foreign Ministry said that it was unacceptable to indulge Kiev in his line of forceful suppression of protest speeches in the south-eastern regions, urging the US to use its capabilities to convince the Ukrainian authorities of the disastrous course they have chosen," the official website of the Russian Foreign Ministry said.