Forces DNR disarm people of the field commander Bes
According to the
"RT in Russian"
, referring to assistant Alexander Boroday Sergey Kavtaradze, the forces of the Donetsk People's Republic withdrew fighters from the building of the department of internal affairs in the center of Donetsk of the unit, which are subordinate to the field commander Besler, nicknamed Bes.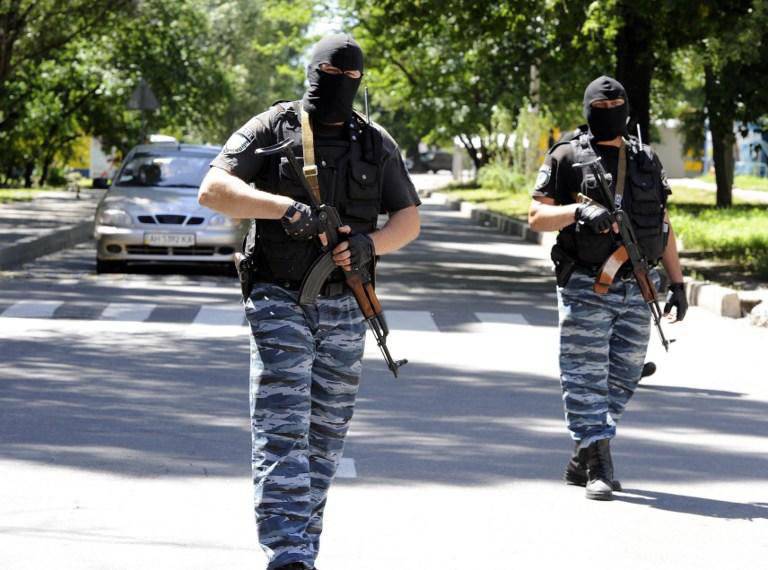 "In the center of Donetsk, parts under the control of Bezler seized the regional department of internal affairs. This happened despite the fact that the administration is not in conflict with the republic, there are joint patrols. The Bezler units seized the building, "Kavtaradze said.
According to him, after this building was surrounded by militants DNR.
"The prosecutor's office opened a criminal case under article 278 of the RF Criminal Code in force in the DPR on the forcible seizure of power. An operation was carried out to clean up the building, "said Beardai's assistant.
He also noted that Bezler's troops could disarm.
"If they do not disarm, then they will be fought as if they were illegal armed groups. They have a main base in Gorlovka. There is a civil war with its inherent streak of forces, "said Kavtaradze.
In addition, Kavtaradze shared details about
death of the journalist Channel One
Anatoly Klyana.
"Without coordination with us, an action was planned by the armed formations. Hiding behind a human shield, they went to expel the Ukrainians from the unit. People do not know how to fight, and the press service listened and, without coordinating with us, sent the journalistic fraternity to the unit along with the soldiers' mothers, "he said.