Three settlements in the east of Ukraine passed under the control of the Ukrainian military
According to RIA
"News"
, with reference to the commander of the National Guard of Ukraine Stepan Poltorak, three settlements in the east of the country passed under the control of Ukrainian security officials.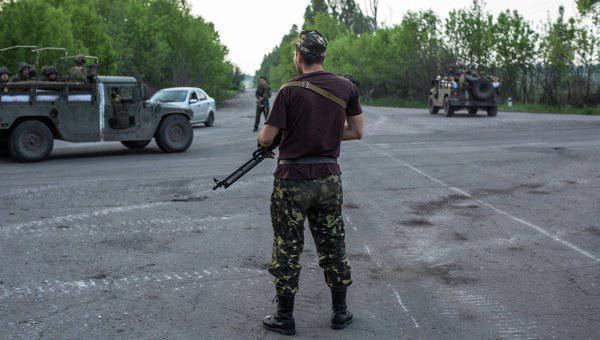 According to Poltorak, on Tuesday, the base camp and the stronghold of militia fighters located in Zakotnoe were captured. During the battle, three soldiers were wounded.
"In addition, the Ukrainian military took control of the settlements Old Caravan and Brusovka. During the operation to free these settlements among the security forces, neither the dead nor the wounded, "he said, adding that checkpoints settle around the settlements.
It also became known that in the direction of Kramatorsk - Barvenkovo ​​a basic humanitarian corridor will be organized, through which local residents will be able to leave the combat zone. This was announced by the head of the Ministry of Internal Affairs of Ukraine Arsen Avakov during a briefing in the Kharkiv region.
"The base corridor so that people can go out and get support will be the direction Kramatorsk - Barvenkovo," said Avakov.
According to him, on Wednesday-Thursday information will appear on detailed routes and outlines of the humanitarian corridor.
"On Wednesday-Thursday, official schemes and paths of the humanitarian corridor through which people can go will be announced. I mean that they will receive some level of support and service, where they can get out of the action zone of the battles, sleep, consult with the specialists, "the minister said.
According to Avakov, the Ministry of Internal Affairs, the Ministry of Transport, the Ministry of Social Policy and the State Emergency Service of Ukraine are working on the creation of this corridor.