According to the militia of the Donetsk People's Republic on Tuesday, they managed to shoot down an aircraft in a battle near Snezhniy in the eastern region of Donetsk region, RIA reports
"News"
.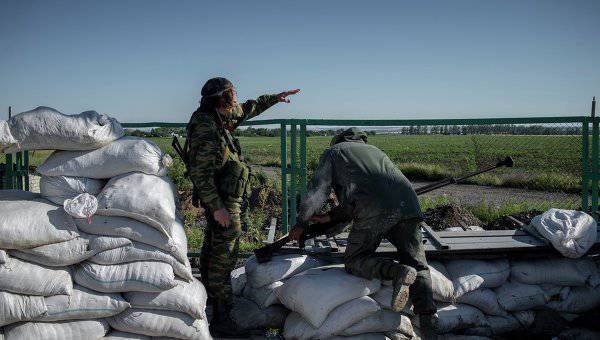 "In the morning, artillery strikes began on our positions under Snezhniy. Airplanes also flew in, began to fire missiles at us. One of the aircraft managed to shoot down an anti-aircraft machine gun, "the militia spokesman said.
Ukrainian security officials have not yet confirmed this data.
In mid-June, Ukrainian President Petro Poroshenko announced the cessation of hostilities in the east of the country until June 30. Both sides regularly accused each other of violating the terms of the truce. 1 July Poroshenko said that the fighting resumed. Shortly thereafter, the Ukrainian security forces attacked the centers of Kramatorsk and Slavyansk, as well as the villages of Nikolaevka and Semenovka and the city of Yampol in the territory of the Krasnolimansky district.