According to the
ITAR-TASS
, with reference to the head of the press service of the Southern Military District, Colonel Igor Gorbul, a new separate regiment of radiation, chemical and biological protection (RCHB) of the Black Sea was created in Sevastopol
fleet
(Black Sea Fleet).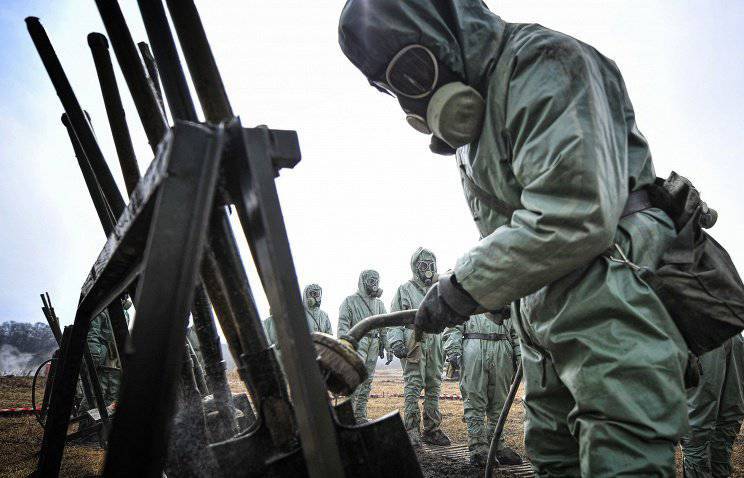 "As part of the Black Sea Fleet, a new separate regiment of the RCBZ troops has been formed and has started to fulfill its tasks;
The regiment has about 200 units of automotive and special equipment, including PXM-4-01 radar, chemical and biological reconnaissance vehicles based on BTR-80, which are equipped with 3 and 4 semi-automatic devices of TG-- 65U, as well as machines for the installation of smoke screens TDA-2K.
The personnel of the new military unit were recruited from among conscripts and contract servicemen, most of whom were trained at the training center of the RCBZ troops in the Moscow region, where they received specialties of drivers, junior technical specialists and heat engine operators.