The US Congress refused to support the operation in Libya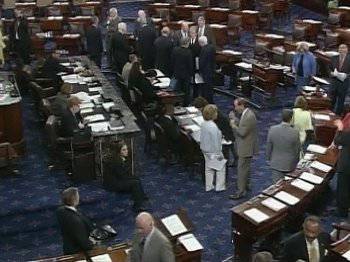 Congressmen did not give Barack Obama the authority to conduct military operations in Libya. The House of Representatives voted against the resolution empowering the US President to restrict the use of armed forces in operations in North Africa.
The document was favored by 123 lawmakers, against - 295. It is noteworthy that not only Republicans, but also 70 supporters of Obama from the Democratic Party were among the opponents of the resolution, ITAR-TASS reports.
For the first time in 12 years, lawmakers are voting against a military operation outside the United States. However, as experts note, this step will not entail immediate changes in the American participation in the operation in the Jamahiriya. The administration of Barack Obama has the right to conduct a military mission in Libya in its current form, even without appropriate approval from Congress. But today's vote is a kind of challenge to the commander in chief. The last time something like this happened in the USA in 1999. Then President Bill Clinton was denied the authority to wage war in Bosnia and Herzegovina.
Recall, US spending on operations in Libya alone through the Pentagon amounted to 716 million dollars and reached 1,1 billion by the end of September. This is the data of the White House, recently submitted to Congress. According to the report, the ammunition - missiles and bombs - was spent on 398,3 million dollars. For daily operations - flights, maintenance of military personnel, etc. - another 313,7 million.
Ctrl Enter
Noticed a mistake Highlight text and press. Ctrl + Enter