Russian Foreign Ministry: NATO continues to escalate tension at the Russian border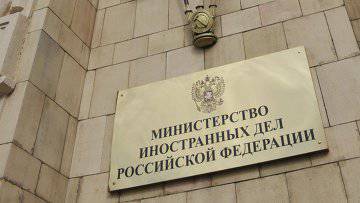 Deputy Foreign Ministry spokesperson Maria Zakharova commented on the results of the meeting of NATO foreign ministers, stating that the alliance continues to push the line on escalating military and political tensions at the Russian border under the pretext of Ukrainian events, reports
ITAR-TASS
.
"Judging by the comments of the NATO Secretary General on the results of this meeting, the alliance continues to be held captive by the stereotypes of the Cold War, guided by the distorted logic of one's own — someone's," she noted, adding that "attempts are made to simplify Russia for all the responsibility for what is happening in Ukraine », Despite the" active efforts to promote a political peaceful settlement of the crisis "by the Russian Federation.
According to her, NATO does not want to "urge the Kiev authorities to abandon the ultimatum approach to finding ways to end the violence as soon as possible." Instead, "the course has been taken to build up the military potential of Ukraine," which is used "against the civilian population in the south-east of the country."
"Along the way, under the pretext of events in Ukraine, a line is being pushed through to force military-political tensions near the Russian borders," Zakharova noted.
According to her, at the meeting, "installations for the full mobilization of resources and forces for collective self-defense were voiced." At the same time, there were no "well-founded arguments about the presence of threats from any of the countries of the alliance from Russia".