More and more Russians want to "shoot everyone"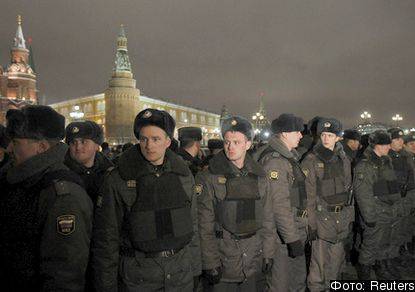 34 percent of Russians constantly feel the desire to "shoot all bribe takers and speculators." This is evidenced by the results of a study presented in the report "20 years of reforms through the eyes of Russians" of the Institute of Sociology of the Russian Academy of Sciences, reports Lenta.ru.
In Moscow, the proportion of those who constantly experience such a desire is even higher: it reaches 60 percent. "Sometimes" they want everyone to "shoot" 38 percent of the inhabitants of Russia. The report notes that the majority of Russians consider the current situation in the country to be unfair, and also fear "lawlessness and rampant criminality".
The study was conducted with the support of the German Ebert Foundation. The authors set a goal to fix changes in the mass consciousness of Russians after 20 years of reforms. According to the results of the study, sociologists ascertained the growth of aggressive moods, as well as an increase in the proportion of people willing to leave Russia.
Ctrl Enter
Noticed a mistake Highlight text and press. Ctrl + Enter