India expresses interest in extending the Russian gas pipeline from China to its borders
The Indian authorities have declared their readiness to begin negotiations with Moscow on the possible extension of the Russian gas pipeline, the end point of which, according to today's plans of Gazprom, is China, to the border with India. This was stated by the Prime Minister of India Narendra Modi, telling the press that the Indian economy needs reliable energy supplies.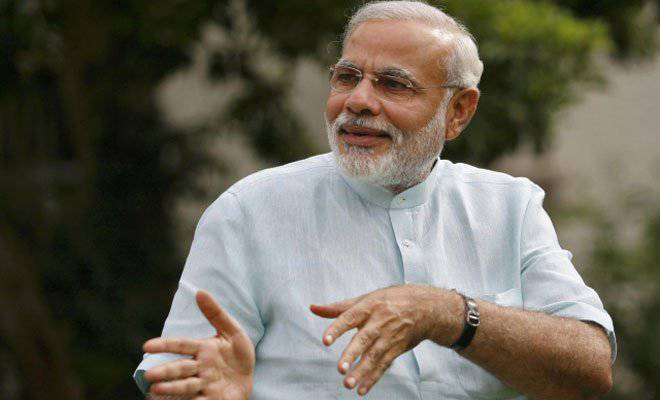 Edition
Financial express
With reference to the Prime Minister of India, publishes material, which states that negotiations between the Indian and Russian sides on the extension of the gas pipeline can start in less than a month at the next summit of the BRICS member states.
This summit will be held on July 15 in the Brazilian city of Fortaleza, which today (like all Brazil) is completely absorbed by the events of the World Cup.
Recall that in addition to Russia and India, the BRICS organization includes such countries as China, South Africa and Brazil.
Indian publications have reported that Russian and Indian energy ministers (in the Indian version - Minister of Oil and Gas) already shared their thoughts on extending the pipeline to the border with India at the recent World Oil Congress in Moscow. In Delhi, they say that such a project would be beneficial both to India and Russia, and to the world as a whole, since guaranteed energy supplies to rapidly developing economies (India and China) will be the key to moving forward for the global economic system, which is experiencing considerable difficulties today.