Today (June 26) in Budapest and Delhi are exhibitions devoted to the terrible tragedy in Odessa on May 2 of the year 2014. The organizers of the exhibition were such organizations as the Hungarian Anti-Fascist League and the International Association for Human Rights. A huge contribution to the organization of international exhibitions that convey the truth to people was made by the 2 Victims Memorial Movement in May (this is its official name).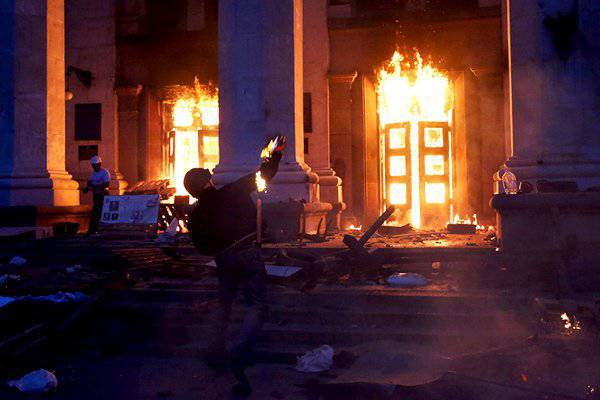 Professor Tamas Kraus, one of the organizers of the exhibition in Budapest, quotes
RIA News
:
The civil society Hungarian Anti-Fascist League had the idea to show today's reality in Ukraine that 2 happened in May in Odessa, because not only in Europe, but also in Hungary, the media are manipulated and our press is very one-sided.
The fascist detachments today are the strongest in Ukraine. Let the Hungarian public know how this phenomenon arose as a result of the Ukrainian crisis.
A similar exhibition has already taken place in the Spanish capital - Madrid. She was visited by several thousand people who were simply amazed at what they had to see on frozen frames.
Says visitor to the exhibition in Madrid (translation):
I am in real horror from what I saw. In the Spanish media there was information about the Odessa tragedy, but it was passing in passing. I never thought that in Europe nowadays such a drama can occur at all. Some people died - others rejoiced at their death. It's horrible!
At the exhibitions in Madrid, Budapest and Delhi, as documentary evidence of the Odessa tragedy, photographs from the Odessa House of Trade Unions and the surrounding streets from 2 in May of this year are presented.