Turchinov: Ukrainian special services misinformed state leaders more than once
The chairman of the Verkhovna Rada, Oleksandr Turchynov, said in Kiev that the Ukrainian special services had repeatedly misinformed the country's authorities about the military incursions allegedly planned by Moscow. About this with reference to UNIAN newspaper reported
Look
.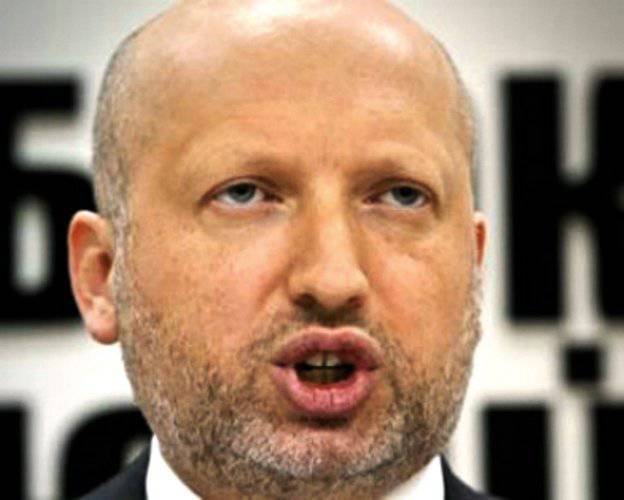 The chairman of the Verkhovna Rada, Oleksandr Turchynov, said in Kiev that the Ukrainian special services had repeatedly misinformed the country's authorities about the military incursions allegedly planned by Moscow. This was with reference to UNIAN reported by the newspaper Vzglyad.
"Somewhere on 10 once a month, our intelligence services reported that the time of the military attack from Russia was fixed - it was usually in the morning at 3-4. And we sat in combat readiness at the command post, and the remnants of the army were preparing for an open war with the eastern neighbor "
said Turchinov.
However, the speaker still made a reservation, saying that Russia, of course, was preparing to send troops. Maybe not on the dates reported by the special services, but what was being prepared is for sure. But she did not do it just because the actions of the Kiev authorities were literate and cold-blooded. (If you remember who was at the helm before the Poroshenko election, then we can conclude that Ukrainians are offered to thank him, Oleksandr Turchinov, for "saving" the motherland from the "invasion".)
"Moscow was expecting mistakes from our side, a puncture"
declared the speaker.
Recall that for about two months in the east of Ukraine a special operation has been carried out, the purpose of which is to suppress the protest movement and dissent. Siloviki with the blessing of Kiev use heavy
weapon
and combat
Aviation
. The hostilities led to numerous casualties among the population, to the destruction of infrastructure and residential buildings.
Last week, President Poroshenko announced a seven-day ceasefire and presented a peace plan to resolve the situation. The militia supported the armistice initiative.
Nevertheless, the fighting in the eastern regions almost did not stop.