The second diesel-electric submarine "Rostov-on-Don" (project 636.3), built for the Black Sea
fleet
, launched today, June 26, at the Admiralty Shipyards in St. Petersburg, a company representative said
RIA News
.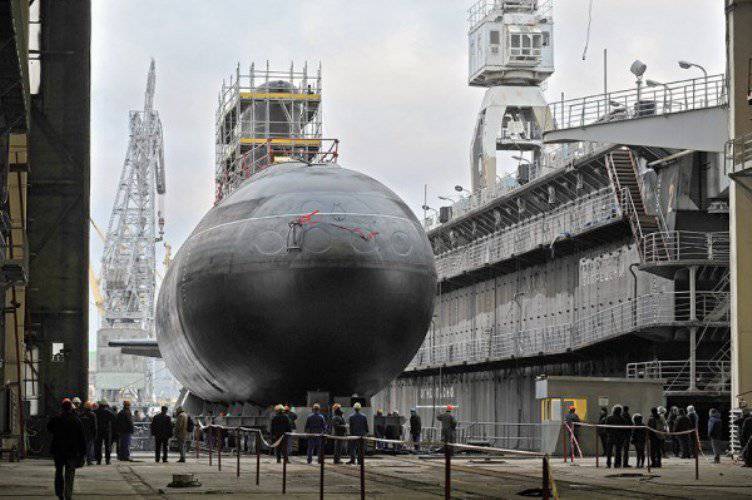 The head submarine of this series was laid in the summer of 2010 and was named Novorossiysk; the construction of the second ship, Rostov-on-Don, was launched in November 2011. Now the shipyards are building the third boat, which will be named "Old Oskol".
The interlocutor of the agency noted that the work is going on "according to the schedule, within the project". According to her, the third boat will be launched in late August.
According to naval plans, before 2016, 6 submarines of the 636.3 project are to be delivered. All of them are intended for the submarine forces of the Black Sea Fleet. Their place of origin will be the Novorossiysk naval base.
The submarine belong to the third generation of the Varshavyanka project. Its total displacement is 3,1 KT., The speed is 20 knots, the depth of the dive is 300 m., The crew is the 52 person. The submarine is armed with 533mm caliber torpedoes (six vehicles), mines and the Caliber missile attack system. The equipment installed on the submarine is capable of detecting a target at a distance several times greater than that on which the enemy can detect it. In NATO, the boats of this project become "invisible" for their ability to be called "black holes".