Petro Poroshenko has prepared a draft amendment to the Constitution of Ukraine
On Thursday, the Ukrainian parliament will consider the draft amendments to the constitution, proposed by the President of Ukraine Petro Poroshenko, reports
INTERFAX.RU
with reference to the newspaper
Kommersant
.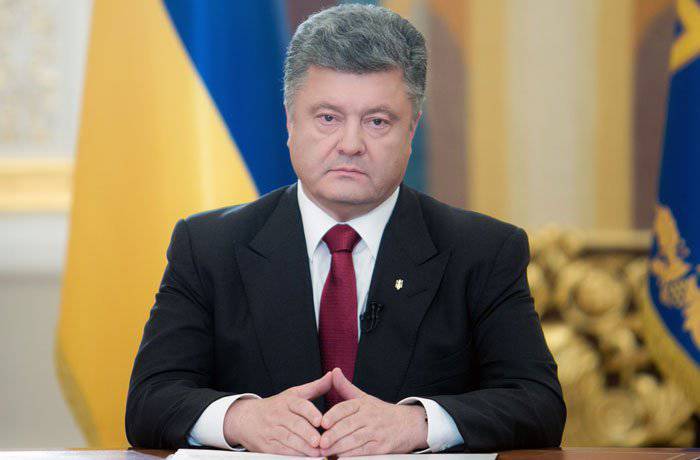 As noted by the sources of the publication in the environment of Poroshenko, among the main changes are the increase in the independence of the regions and the decentralization of power. In particular, Kiev will not appoint governors - elections will be held locally. In addition, Poroshenko proposes to expand the powers of local councils and territorial communities. They will be responsible for language issues.
Also, the project provides for cutting the powers of the president. It is proposed to deprive the head of the country of the right to appoint judges, as well as to propose candidates for the ministers of defense and foreign affairs. The government will be formed on the proposals of the prime minister and with the consent of the parliament. At the same time, the cabinet of ministers will report to the president, but only the Verkhovna Rada will control it.
The president will be able to dissolve parliament only in one case - if the Rada deputies do not form a government in 60 days.
The Verkhovna Rada will have the right to declare a state of emergency on the territory of the country and make decisions on the use of the army, create, reorganize and liquidate courts, as well as administrative-territorial units.
In addition, the new project envisages strengthening the positions of security officials. The head of the Foreign Intelligence Service will become a member of the National Security Council. Another power structure will also be created - the State Bureau of Investigation.