The head of the Russian Foreign Ministry, Sergey Lavrov, called the death of the Ukrainian security officials, who were in a helicopter shot down in the Donbas helicopter, but noted that Kiev needed to warn the militia about the flights of military equipment in the armistice zone. Reports about it
ITAR-TASS
.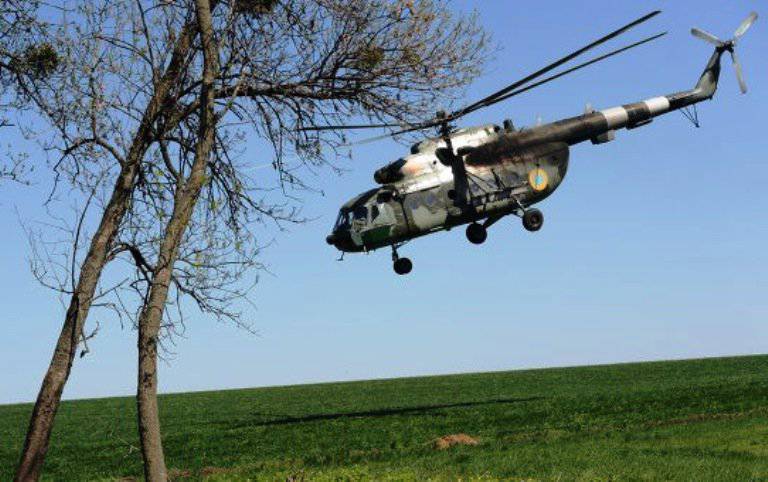 On Tuesday, June 24, in the Slavyansk region, a helicopter was shot down, in which, according to the leaders of the special operation, 9 people were killed, including the 4 officer of the SBU.
"Of course, this is a tragedy. This should be avoided. But when people, fierce battles, hold positions around cities, where civilians, and a military helicopter flies ... "
commented on what happened Minister.
"If it was necessary to deliver medicines, food, something else from civilians, you probably need to use communication channels (with the militia) - they are there"
added Lavrov.
The Foreign Minister also said that the OSCE mission will be increased to 500 people.
"There is now a little 300, and no one is stopping this mission from expanding. Here the main thing is that there should be people who are ready to work in it and that is all in the hands of the OSCE leadership. "
said Lavrov.
According to the diplomat, now there is a selection of people to work in the mission.
"These should be people who understand in the field of law enforcement, in the field of human rights," the Foreign Minister noted. "Ideally, these should be employees with experience in the internal affairs bodies."
explained the minister.
According to him, now in Ukraine, retired police are working around 10 as part of the mission.
"They work well. Many of them worked elsewhere — in the Balkans, somewhere else. "
he said in conclusion.