Chairman of the Supreme Council of the LPR: Kiev recognized our public education
"Vesti"
reported that Kiev turned off treasury bills in the territory of the Luhansk People's Republic. The authorities of the LPR perceived this as the actual recognition of their independence.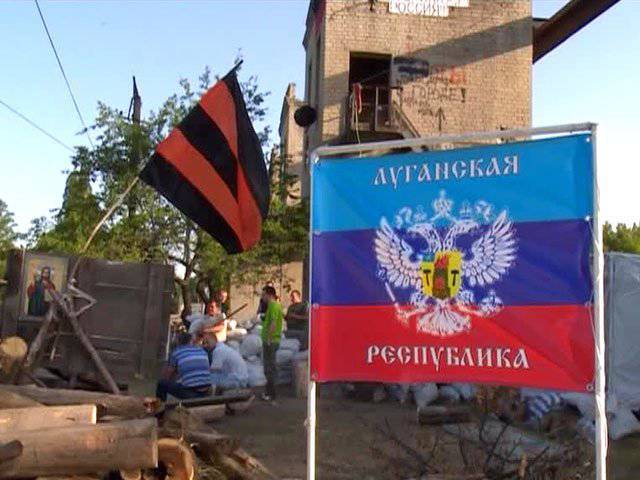 "By disconnecting treasury accounts on the territory of the LPR, Ukraine thus recognized our state education," said the Chairman of the LNR Supreme Council, Aleksey Karyakin.
"The Ukrainian government declares that it cares about the people, while closing the treasury accounts and depriving hundreds of thousands of supposedly their citizens of their livelihood," he added.
According to him, the authorities of the LNR were ready for this option and developed a mechanism in advance, "which will allow us to get out of the current financial situation with minimal losses for both enterprises and citizens."
ITAR-TASS
reports that the authorities of the Donetsk People's Republic began to pay monetary compensation to the relatives of the victims and those killed in the hostilities in the Donbas. The work of the compensation center for compensation is managed by First Deputy Prime Minister of the DPR, Andrei Purgin.
According to the Prime Minister of the DPR, Alexander Borodai, the law provides for the following compensations:
"Families of dead civilians - 250 thousand grivn (more than 700 thousand rubles), injured citizens who became disabled - 300 thousand grivn (about 880 thousand rubles), citizens who were seriously injured - 250 thousand grivn ( more than 700 thousand rubles.), light injuries - 50 thousand grvn (about 150 thousand rubles.) "
In addition, there are payments (in a larger amount) to the relatives of the dead militiamen.