EU countries are against the introduction of new sanctions against the Russian Federation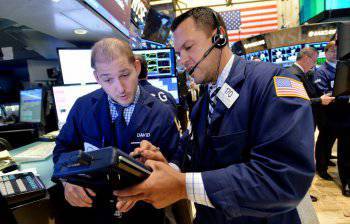 On Wednesday, at a press briefing, White House press secretary Josh Ernest said that the US is considering the possibility of introducing new sanctions against the Russian Federation because of the Ukrainian situation. This issue is coordinated with the allies of Washington, primarily with the countries of the European Union. In addition, the administration of Barack Obama will take into account the interests of American entrepreneurs who maintain business relations with partners from Russia, reports
ITAR-TASS
.
"If additional sanctions are needed (against Russia), we will not hesitate to use them," Ernest said, adding that they are trying so that "such actions do not put American companies at a disadvantage." "Therefore, we have to observe a balance of interests while solving many important tasks," the spokesman stressed.
Meanwhile, on Wednesday in the New York Times an article appeared in which the European Union and American companies oppose the plans of the US administration, imposing new sanctions against the financial and energy sectors of the economy, as well as the military-industrial complex of the Russian Federation.
The publication notes that "the European allies of the United States are trying to avoid a wider economic clash with Moscow, which will damage their business." EU leaders do not want to move forward on the issue of sanctions, as long as there are signs that the Russian Federation may agree to concessions. In addition, representatives of American business are also against unilateral actions that could harm them. They started a public company to counter the plans of the American president.
According to the newspaper, the Obama administration considers three options for sanctions: termination of transactions with major Russian banks, termination of interaction with defense companies of the Russian Federation, as well as restrictions on the transfer of new technologies to defense and energy companies of Russia.
"US officials have concluded that the sanctions imposed against Iran will not be effective in the case of Russia, since it has a more diversified economy," notes the New York Times. "Instead, they are trying to find measures that would cause obvious damage, but would not destabilize the situation on world markets."