US to start exporting crude oil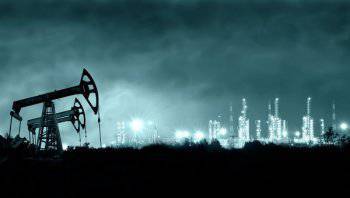 According to RIA
"News"
, two US companies received permission from the US Department of Commerce to supply crude oil abroad. The Wall Street Journal newspaper notes that this may be the first stage in the gradual easing of restrictions on oil exports to other countries that were introduced about 40 years ago.
Two companies - Enterprise Product Partners and Pioneer Natural Resources - will be able to supply so-called ultra-light oil to other countries, which is also known as condensate. This product is formed during the development of shale deposits. Up to this point, companies could only export refined fuel, but not crude oil.
In the new rules, which have not yet been officially announced, ultralight oil that has undergone minimal processing is defined as fuel, which makes it possible to bypass the restrictions on its supply. Both companies have improved the refining process so much that it can be exported while remaining untreated in the traditional sense. The first oil deliveries are scheduled for August.
This post has already been commented on by American politicians. According to Senator Liza Merkowski, the White House should lift all restrictions on the export of crude oil, which took about 40 years ago. She called the ministry's decision "the first sensible step that reflects the new realities of the energy sector (US)".
Oil export restrictions were introduced after the oil crisis in 1970 to ensure US energy security. But recently, the "shale revolution" has significantly increased the production of hydrocarbons, returning it to the level of 40-year-old. Most companies in the oil and gas industry advocate the abolition of export restrictions.