9 to 20 June 2014 of the year in the territory of Latvia were held annual NATO exercises called Saber Strike, reports the blog
bmpd
. They were the largest maneuvers of the alliance that were ever held in the Baltic States.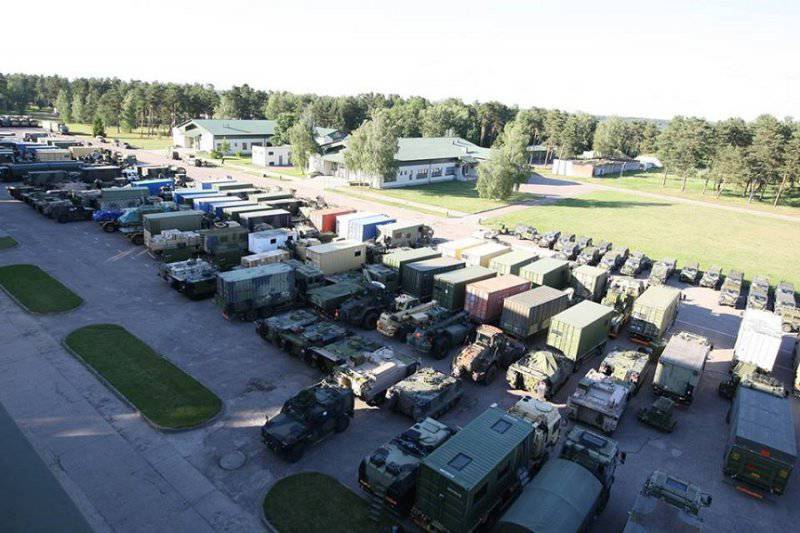 More than 4.5 thousand troops from the Baltic countries, the USA, Canada, Poland, Denmark, Finland, Norway, and the UK participated in the exercises. In addition, about 800 units of military equipment were involved.
In particular, the main
Tanks
Danish Army Leopard 2A5DK, XA-180 Sisu, M1126 Stryker, M113G4, XA-202, Piranha III, BV 206S armored personnel carriers, M2A3 Bradley and CV9035DK infantry fighting vehicles. In addition, 8 F-16 fighters, 2 KC-135 tanker aircraft of the Minnesota Air National Guard, 3 C-130 military transport aircraft, a B-52N strategic bomber,
Drones
RQ-7B Shadow, UH-60 Black Hawk helicopters, L-39 combat training aircraft of the Lithuanian Air Force, Mi-17 helicopters of the Latvian Air Force.
As part of the Saber Strike 2014 maneuvers, a team-staff interaction exercise was held. Field tactical exercises took place on the territory of the Latvian Adazi training ground and the Lithuanian Gaižiunai. During the maneuvers, joint operations of multinational combat groups in defensive and offensive operations with support were worked out.
aviation
and drones.
In parallel with the Saber Strike 2014 drills, the annual Baltops 2014 naval drills with the participation of Germany, Great Britain, Georgia, Latvia, Denmark, Lithuania, Poland, the Netherlands, USA, France, Finland, Estonia and Sweden were held in the Baltic region.