War of the USA and the USSR through the eyes of American artists
In the wake of the postwar rise in the economy and sentiment of Americans in the United States began to develop fashion for men's adventure adventure magazines, the number of titles which at the time of its peak in the late 1950-s reached about 130 pieces. The most famous of them wore such loud and expressive names as "For men ounly", "Male", "True men", "Stag", "Man's life", "Adventure" and the like.
The main content of such journals was not very plausible, but ominous stories about the adventures of real men - above all, in a war with insidious communists and their henchmen from the Third World countries. Stories of this kind are usually combined with a large number of illustrations, executed in the style of pin-up (from English to pin up - "pin", that is, originally so called posters with half-naked girls, intended for the soldiers to pin them to the walls in the barracks ). The creation of such illustrations on the theme of "war with the Russians" for magazines of that period was occupied by a large number of American artists, including those very famous within the United States of America.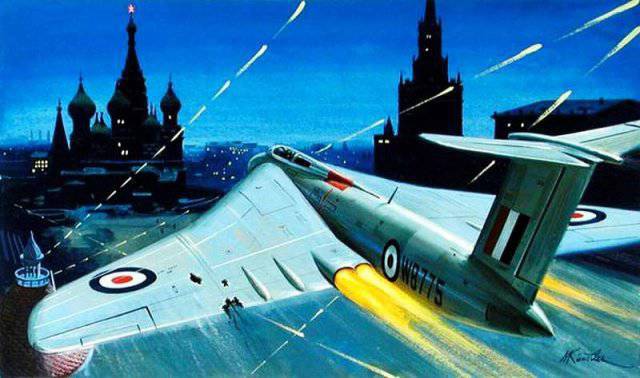 It all begins, as a rule, with the cunning plan of the Russian generals to attack America.